Galen's busy doing stuff not related to Penn State football (i.e. wasting his time) so I've got answers for ya.
Partners in crime:
Black Shoe Diaries
Happy Hour Valley
There is No Name on My Jersey
Tangled Up in White and Blue
We Want the Lion
William F. Zurasko
Zombie Nation
1. Oregon State finished with 404 passing yards last week. Does that worry you at all, considering PSU gave up some quality passing yardage to CCU?


It all hinges on the weather, a sloppy day would put more emphasis on an effective running scheme and taking care of the ball, neither of which Oregon State displayed a proclivity for last week. A clearer day could mean the scoreboard operator will get a workout from both sides.
2. If there's one unit in particular that has to play well this week, which one is it? Which unit could disappoint?
Recent developments and an underwhelming performance against Coastal Carolina would seem to indicate more disappointment from the defensive line. That means that the linebackers will need to step it up and play well to stop the run and provide better coverage downfield. No more blown plays like the one that led to Coastal Carolina's touchdown.
3. OK, elephant in the room. How big will the "5204" story get? If two of the players originally suspected of being there (*cough--
thanks Collegian
--cough-cough) weren't actually there at the time, how much of this has already been blown out of proportion? Does this effect Saturday's game?
First, it affects the game on Saturday, as Evans, Koroma and Quarless are now all suspended. Beyond that, we'll see. It's not good given the current atmosphere surrounding the program, but doesn't sound like anything earth shattering. I will ask that someone please knock some sense into Quarless. He just can't seem to get it, start by removing your head out of your ass and get your goddamn act together or get the hell out.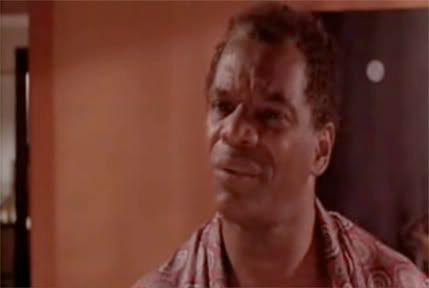 Listen to Mr. Jones: Around here, you gonna work and go to school.
Lightning Round
How many passes will Pat Devlin attempt?
If it's raining, 5-10, if it's not, between 10 and 20.
How many times will Daryll Clark run the ball?
Again, if its raining , then 10-15 attempts, if it's not I'll go with around 5 called runs.
What will this week's Game Day Pins say? You know, the ones Citizens Bank gives out.
"Lick the Beavers" – that's right, I went there. Alternative – "Dam the Beavers."