Yeah I was watching all week long but I have a rule of thumb when it comes to weather forecasts: anything more than 3 days out and they're taking potshots in the dark. It appears that tomorrow's weather won't be the deluge we once thought.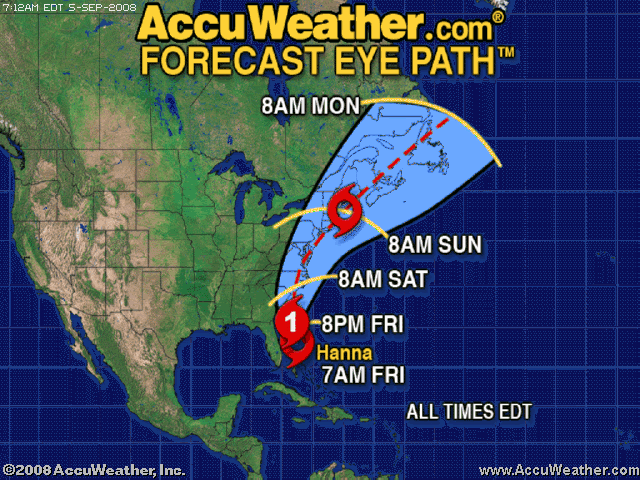 Ok, so it might dampen some tailgates but more to the point it won't be much of an effect on the game because there won't be much chance of rain before the game.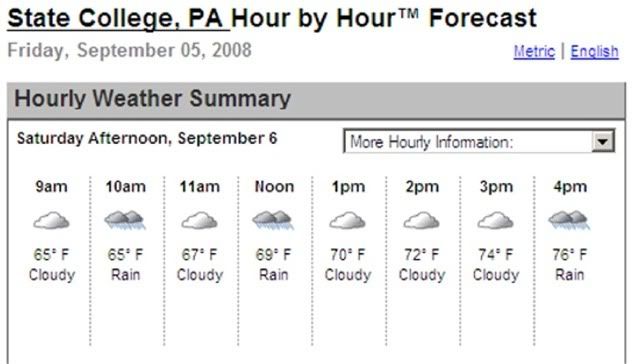 Rain during the game isn't nearly as bad as a soaker before because of footing issues; slippery ball… sure but you can practice holding a wet ball (Penn State does just that) however, you can't practice bad footing.