ESPN jumps on the Chris Bell pile and there's actually some good news from the whole ordeal.
"Chris Bell, who had been previously suspended from the team, is permanently reoved from the team and will not be considered to be part of the team in the future," a Penn State spokesman said.
In other words you're gone for good buddy, thanks for being the 5 star dipshit you've been during your illustrious career at Penn State. I'd also like to take this time to thank all the rest of this wonderfully behaved team; because of you we have links on ESPN.com to 6 different off the field incidents.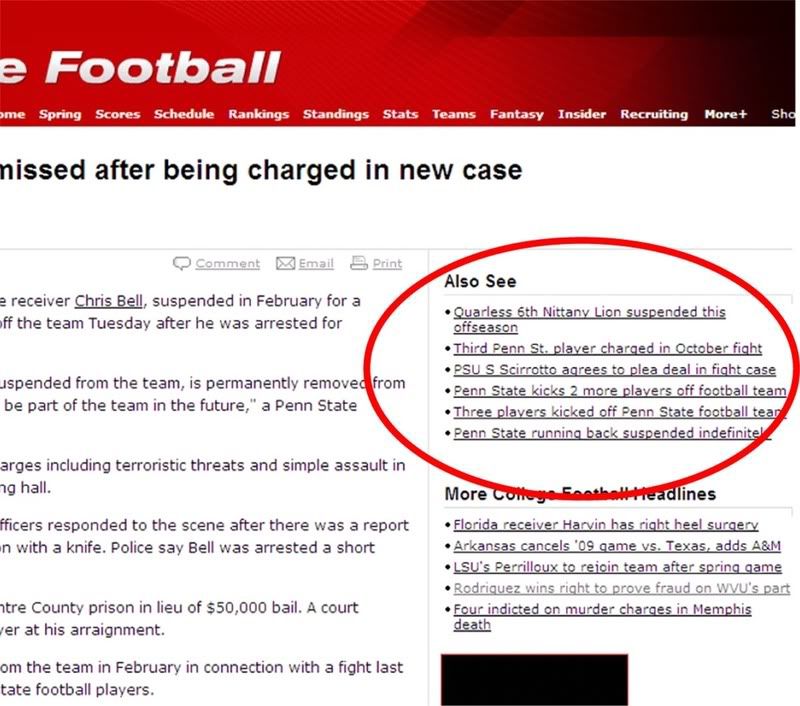 NICE!