It's Blue & White Roundtable time and this week it's repeat week… as in the rest of us are confused and/or lazy and no one stepped up to the plate so Mike from BSD wrote the questions for the second week in a row. Despite dealing with a newborn. Mike rules and we're all just pawns in his world. Mike can divide by zero. He can lead a horse to water AND make it drink. Mike can count to infinity. You get the picture, we all suck.
This week it was learned that Travis McBride is no longer with the team. With Spencer Ridenhour having transferred out of the program that's now two safeties we've lost. How much will this affect the defensive secondary?
Nick: A little birdie has hinted to Galen that the charges against Anthony Scirrotto are going to be dropped. That would give us Scirrotto, Tony Davis, Justin King, A.J. Wallace, Knowledge Timmons, Mark Rubin and Lydell Sargeant with some experience and Brendan Perretta, Devin Fentress, Willie Harriot, Cedric Jeffries to mix in and groom. We should be fine in the secondary.
Galen: If the rumors about Scirrotto are true and all charges will be dropped then I think we will be fine. But it's important that some of the incoming true freshmen get some playing experience in the early craphole games against FIU and Buffalo in case we have an injury or if the rumors are false.
David Jones had it out with Paterno at the Penn State media day over scheduling Coastal Carolina in 2008. If you were Tim Curley and Joe Paterno, what would your strategy be toward out of conference scheduling keeping in mind you had to have seven home games?
Nick: This should be a moot argument, I don't think Joe gets involved in scheduling other than giving the final ok, but why doesn't the Big Ten have schedules set up so that everyone in the conference plays each other every year? I mean seriously, WTF? For those who say lets put Pitt on the schedule, the next 2 years they're not available on our TBA date, so put that bullshit argument to rest. I've heard TCU will be the TBA next year, which is a good add in my opinion, but let's stay away from the NCAA Football Championship Subdivision (nee Division I-AA) teams in the future, even though that seems to be becoming the norm in college football across the board.
Galen: First off, I've said it before and I'll say it again, David Jones is a jackass of the highest order.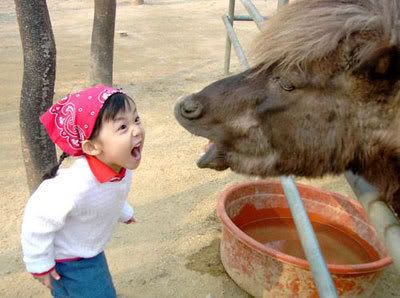 Pictured here, Dave Jones argues with his intellectual superior, an anonymous prepubescent girl
Unfortunately, he's right on this occasion – hey a blind, dumb, retarded, deaf, mute, autistic squirrel finds a nut every now and then. Div II teams should NOT be on any serious program's schedule but they are popping up on every big schools slate. It's time to bring back the strength of schedule factor to the BCS equation because so many teams are scheduling cupcakes and it's bad for college football especially those of us paying to see this garbage. If I were scheduling I would add regional flair with Syracuse, Virginia (which we have), Rutgers and Maryland. Screw Pitt by the way. Then I would add two, yes two, big games like Virginia Tech, Texas, Florida, FSU, USC, etc. You don't get to be good by playing patsies. If you want to be the best and get the best recruits beat some national powers on primetime and see how many kids want to play for you. Case in point: USC.
Who is James Terry? We just got a commitment from a kid that held offers from Temple, Delaware State, and Towson. Should we throw Larry Johnson under the bus or give him the benefit of the doubt?
Nick: I think the staff takes too much criticism in general, yes including Jay Paterno. Larry Johnson gets the benefit of the doubt and is there any knowledge if Terry's got a teammate, maybe a junior this year, that projects to be a big time prospect? There might be some sort of endgame in effect here that's not being considered.
Galen: From what I've read he impressed the coaches at one of the clinics so he must have something they see. Hey, if there is one unit that deserves the benefit of the doubt it's the defensive line and their coach Larry Johnson. LJ has been cranking out so many scary, NFL caliber D linemen lately that he's one coach we can give a "project" kid to and feel pretty comfortable we'll see results.
Who is your pick to finish at the bottom of the Big Ten this year?
Nick: It pains me to do this, but Indiana – they're facing an uphill road this year.
Galen: I'll go with Indiana as well.
Lightning Round
I'm coming over to raid your beer cooler. Where do you park on game day?
Nick: The Intramural fields north of the Soccer stadium
Galen: In the RV lots across the street from the old baseball field, I forget the lot number.
Do you put up any goofy flags or tents? Play any unique music? How will I find you once I'm there?
Nick: I usually drive up by my lonesome and meet up with people once I'm there.
Galen: Look for this and you will find us: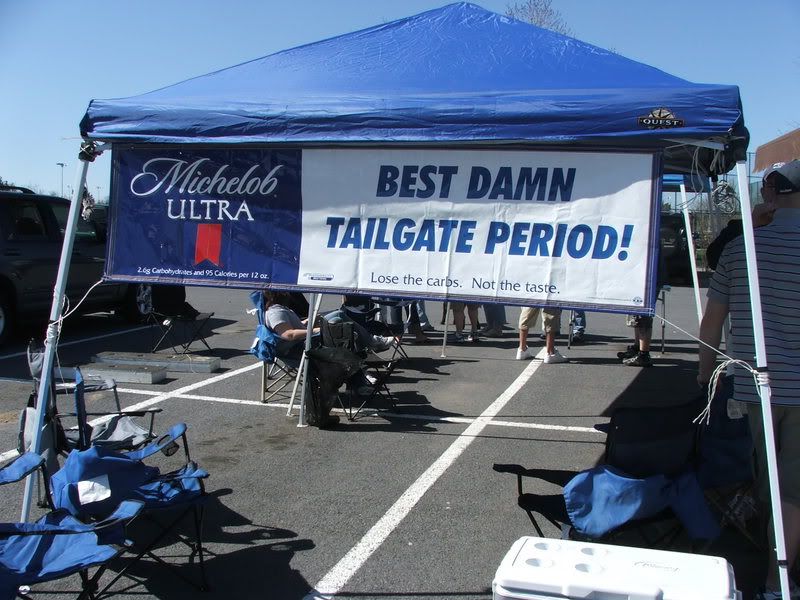 When I open your cooler what will I find?
Nick: Yuengling Lager and ice
Galen: I like Nick's style – ditto.
There you go, leave your thoughts in the comment section and check out the rest of the B & W Roundtable association.