It's Wednesday so you know what that means…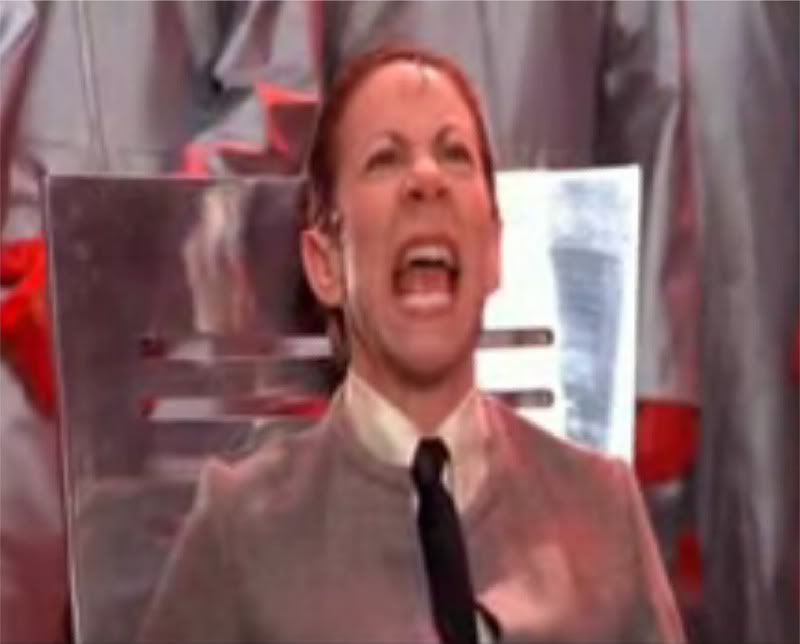 roll out the taBLE!!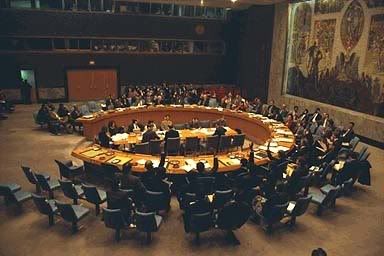 This week you get two opinions for the price of one, how's that for a deal? Erstwhile lurker turned contributor Nick comes along for the ride. New Roundtable blogger JB from There Is No Name On My Jersey has the questions this week. New contributor… new blogger… everything's shinny new – I need a new table. Something space age to go with the shag carpet and lava lamps here at TNL. At any rate… enjoy.
Throw out a Big Ten team to watch (a surprise) and an overrated team... any explanation would be appreciated.
Galen: with 18 returning starters overall and 14 of their top 16 tacklers returning on defense Illinois will be much better than they were last season. Zook swears Juice Williams has made great strides between the end of last season and spring ball and now he has 18 year old VHT wide receiver Arrelious Benn in the mix; the offense will be improved. Add in junior RB Rashard Mendenhall and you have a pretty good backfield.
I said it last year and was completely wrong so why not show how uninformed I am and pick THEosu again. Some are picking them to be at or near the top of the Big Ten despite losing 6 starters on each side of the ball and pretty much all their skill players including a certain Heisman winning quarterback. With Wells & Wells (Maurice and Chris) back at running back and a strong defensive unit it will be a far more conservative offense allowing teams to hang close. Throw in the lack of a breakaway return man ala Ted Ginn, Jr. and you have the recipe for bad field position. This team will lose to some teams it shouldn't.
Nick: Surprise – Michigan State, if Mike Dantonio can keep this team from quitting in October, which they've had a knack to do the last several years, they might pull off a few shockers.
Overrated – Ohio State, I really wanted to say Michigan or Wisconsin since I've got a feeling one of those teams is going to end having a let down season, but I'm going with the Buckeyes. Everyone seems confident in Tressel reloading ability every year, but I've seen them ranked as high as number 2 in the Big Ten. What?! Not to say they won't be a good team, however, other than Chris Wells, I just see way too many question marks on offense. It may be a case of the defense having to put points up on the board for them this season.
How much attention do you pay to recruiting and do you think too much or not enough attention is paid to recruiting in general?
Nick: I don't pay much attention to recruiting until after the season ends and even then it's only cursory. It's kind of exciting when you've got nationally VHT guys interested in the coming to Happy Valley or when Penn State is interested in someone from your high school (Austin Scott, Nick Pinchek) or local area. In general, recruiting is overblown. You can't honestly expect 18-year old kids to come in and be the "savior" of programs as some fans do and you can just as easily ruin that same 18-year old before they even step foot on a college field by blowing so much smoke up their ass telling them they are the be-all-end-all.
Galen: I pay very little attention other than keeping track of recruits Penn State is after. Recruiting is completely out of control. Freaky people like Tom Lemming are making careers out of chasing around teenage boys – well… Lemming and Catholic priests, but I digress. Trying to figure out how a 17 year old kid will play against men in college is a crapshoot at best. Not that he's been a disappointment by any stretch but Derrick Williams was supposedly the best player in the country in his class; it hasn't worked out that way yet.
There seems to be tension between older and younger Penn State fans, which camp do you fall into and what is your position on the other side?
Galen: I sometimes forget that the Penn State fans in their early 20's have really been around for a completely different team then I grew up with. I grew up an 80's child in what was a golden decade for Nittany Lion football. I saw two National championships and a lot of national respect. Then the 90's another undefeated and *cough* uncrowned *cough* team and a lot of winning seasons. Then 2000 came and along with it the dark age of Penn State football which I really think made older Penn State fans appreciate what we had for two decades. New PSU fans just haven't had that experience.
Nick: Since I am myself a recent graduate I tend to gravitate toward the younger fan base. I don't care about Pitt and don't remember when the games had meaning, I don't like to sit for the games, would rather stand up and be loud, which is against my day-to-day nature but seems entirely normal in the stadium. I love the "Zombie Nation" and whiteout stuff, but dislike some of the more extreme factions that have developed, like treating opposing fans with disrespect, remember the "hat incident" after the Nebraska game a couple years ago? That sort of thing just reflects badly upon the whole.
Talk a little about your favorite tradition surrounding Penn State football.
Nick: There are so many: tailgating, Joe Paterno, the drum major flip, Nittany Lion one-armed push-ups, ringing of the Victory Bell etc., etc. I will throw my support to the "We Are" chant, if you are in the stadium with 110,000 fans going back and forth, it can be a truly awe-inspiring event that makes your hair stand on end. I tried to find a good YouTube clip of the chant, but it doesn't really do justice to actually being there.
Galen: With apologies to our friends from the south, I really think tailgating at Penn State has taken on a life of its own. Sure I look forward to the game but tailgating before and after the game, swapping stories, and talking to visiting fans is just a blast. There's a reason Penn State is considered one of the best places to tailgate in football.
Lightning Round
If you had to win ONE GAME of NCAA 2008 which team would you choose and why?
Galen: No-brainer: USC. The NCAA series is notorious for overrating the top teams and I imagine this year's USC team is unstoppable.
Nick: I just picked up my copy for PS3 and it will have to be whoever faces off against Penn State in the National Championship game, because I'm running the table.
Which non-PSU blog do you read everyday (extra points are awarded for going off the beaten path).
Galen: For a football respite and plenty of testosterone fueled absurdity, head on over to JebusHChrist.
Nick: JoBlo(http://www.joblo.com/) – movie news and rumors (non-sports)
EDSBS (http://www.everydayshouldbesaturday.com/) – gotta stick with the Hedonism Bot of the college football blogosphere, whose mantra is too much is never enough.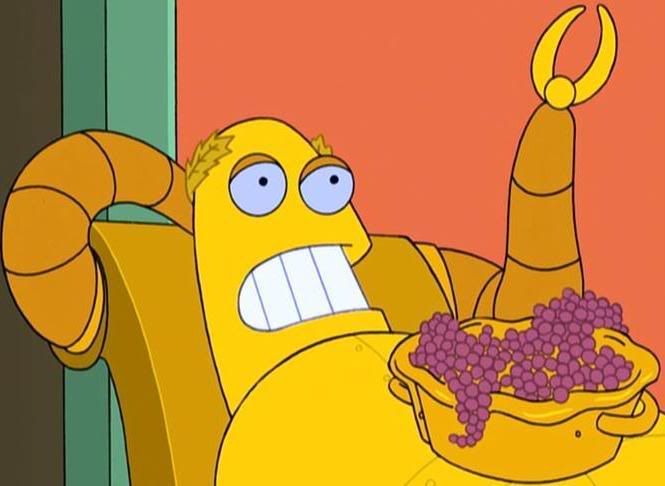 Look, I love college football and its pleasures as much as anyone here. Except perhaps you, Hedonism Bot.

If you had to choose between being a fan of The Ohio State University, The University of Michigan, and Notre Dame who would you choose and why?
Galen: Can I choose to shoot myself? If I had to pick one I would say Michigan because their fan base is generally well regarded. THEosu fans have one of the worst reputations in football – just ask them they'll tell you and Notre Dame… well let's just say I know the Irish starting offensive line, I'm a Lutheran, and I don't have an arrogant sense of self worth so that disqualifies me for the Irish.
Nick
: University of Michigan – they own us, so if you can't beat them, join them. They also lack an overwhelming number of arrogant assholes in their fan base (Notre Dame) and don't inhabit a dangerous, poo-filled Styrofoam cooler infested environment (tOSU). Oh yeah, and one more thing "Space, Bitches."
That should just about do it. Head on over to
BSD
and
TINNOMJ
to get their answers.
Run
is dealing with a family loss so it's understandable that he won't be answering this week. As always leave your thoughts in the comment section below.