Ok. I'm back. Back like a vertebra. Vegas junket complete. Money gone but there's a lot less alcohol in Las Vegas thanks to me and my cohorts. I behaved so I have no demoralizing tales to tell of my actions. I wasn't the one that kicked the shit out of a vending machine at 2 AM because the 65 cents I put in wouldn't give me the 75 cent bag of chips. No, that wasn't me. I wasn't the one with the balloon condom on my head in the Piano bar that got harassed by the performers. I DEFINITELY wasn't the one running around the casino lobby in my underwear. No, I was the "responsible" one, the one the others relied upon to stay sober enough to get us back to the hotel. Don't get me wrong, I was often drunk, just not in the Barney Gumble sense of the word.


So what the Hell?? I leave in the dullest of dull times thinking nothing will pop up and things get out of hand. I have much catching up to do – let's get it on.

- Anthony Scirrotto and Chris Baker have been dealt a mighty blow by Judicial Affairs. That's "mighty" in the Black Cat scrib sense.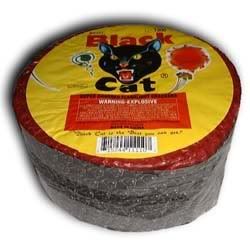 Not the big bang you're looking for
Both will be suspended for the summer semester and be eligible for preseason practice when it starts in August. On the surface it seems sort of weak but if you really put the whole incident in context you realize that it's a fight between students where no one was seriously harmed. If it had been some random non-football playing students getting in the mix, do you think JA would have done anything serious? If Billy Bob broke into a party and punched John Doe in the face would JA really kick Billy out for a long period of time like a semester? As BSD points out consider the fact that Billy Bob has a completely clean record. Sure there will be plenty of people crying foul but that's expected from a squeaky clean coach that appears to be erring on the side of lenient. May I remind everyone that I've said before that Paterno is a lot more forgiving in the "boys will be boys" category than academic fouls. Joe was once a 20 year old… no really, I'm not joking… and he probably remembers some of it. He and Abe Lincoln were tight.
When it's all said and done I wouldn't be surprised if JoePa sits Baker and Scirrotto down for a couple games pending the legal ramifications of course. Speaking of which, I doubt you will see much come from the legal side. Again, put two random non-football playing students in AS and CB's place – do you think the legal system would do much damage to two students that got into a fight at a party with copious amounts of alcohol involved? Felonies, no way – fines and community service are more the order.
-Moving on… Paterno was in Pittsburgh and yes the dead horse has not yet been kicked enough… apparently.
As long as grudge-holding Joe Paterno is alive, the Pitt-Penn State football rivalry will not exist.

That's bad news for Pitt and even worse news for college football fans.

Panthers' football needs Penn State and the region needs a marquee game. Sorry, Pitt-West Virginia doesn't capture the nation's attention. Pitt-Penn State always did.
I choose this little nugget of genius because it encapsulates the nutty thinking of Pitt fans. The Pitt-Penn State game is not remotely interesting to anyone living outside the Keystone state. It simply isn't. No one cares. He's right the Pitt-West Virginia doesn't matter; Pitt can't beat the Mountaineers either. Again… Paterno has a 23 – 7 – 1 record in his career against Pitt, that's not exactly exciting football that's a smackdown. Pitt had their time in the sun when Penn State was the little man on campus and had to play 2 for 1's and even worse but now the pendulum has swung the other way and PSU isn't budging until we get a 2 for 1 in our favor. Sorry Pitt, it ain't happenin' until you give a little and it appears that isn't happening. Blame someone else, it's not "old man Paterno's" fault.
-I've said it before…ComcAAAASSSSTTT!!! You're on notice bitches… don't make me go to DirecTV… I'm cutting trees down in the southern direction as we speak… don't make me do it!! I will… I'm not kidding around here.
-Penn State adds another linebacker to this year's class. Mandeville, La., native Michael Mauti verbally committed to the Nittany Lions this past weekend during a visit to Happy Valley. As a junior Mauti finished the season with 121 tackles, 24 of which came for a loss, four sacks and two interceptions, both of which he returned for touchdowns. He reports a max bench press of 340 pounds squats 420 pounds and can power clean 385 pounds. He also excels in the classroom at Mandeville, reporting a 3.0 core GPA and a 22 on his ACT test. He pointed toward a comfort level with the coaching staff as the reason for choosing Penn State over Oklahoma and Florida.
"While I was up there yesterday I spent a lot of time just hanging out with Coach Ron Vanderlinden and I was telling my father just today that I feel like I have known the man my whole life," Mauti explained. "We have a great relationship, he is a great person and as a coach it doesn't get better."
Welcome to the family Michael.