Someone (who shall remain nameless) thought it was a good idea to bring back the Big Ten Bloggers roundtable for a post-LOI day discussion. Ok, it was fellow PSU blog Zombie Nation. Hey were all for easy stuff here at TNL so why not? Roll out and dust off the roundtable.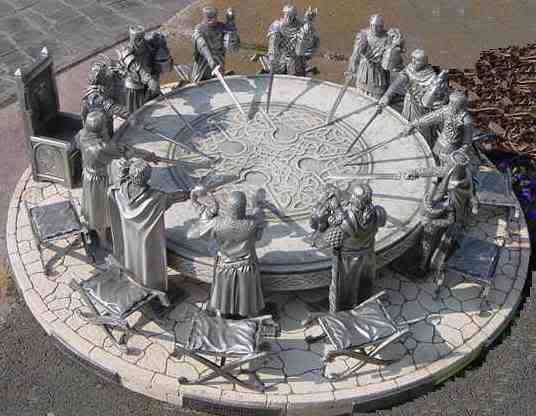 1. Were you pleased with this year's recruiting class? Where did your team excel? Where did they fall short?

Considering Penn State has fully embraced the Spread HD they needed depth at wide receiver and quarterback ASAP and they managed to score in one of those areas. Penn State landed 5 guys listed as wide receivers and four of them are of the 6 foot 2 inch or taller variety, so yeah they did their job there. Star recruit and dual-threat QB Kevin Newsome aside, the coaches fell a little short at quarterback but already have a verbal for 2010 so things aren't all bleak. They also needed to fill in at o-line and defensive back and they did their job bringing in some blue-chippers that will probably see playing time as true freshmen this year.

2. Name one or two players you want to see get on the field ASAP, and where you think they will fit in.

Several of the offensive lineman and D-backs will be called upon right away, now which ones will be determined in spring practice I'm not getting into specifics. Offensive line is a very difficult position to determine playing ability until you get the kids in and line them up against Div-I defensive lineman, a lot of times high school offensive linemen look much better than they actually are because they are going up against hopelessly undersized defenses in high school. In addition to those two critical positions, some speedy athlete will have to step in the roll of taking the obvious end around handoff for 2 yards that every Big Ten team expected from Derrick Williams in the past four years. Now THAT's important, what would Penn State do without a 2nd and 8 every other series?

3. This one's purely for the sake of argument. Much has been made about the SEC's recruiting 'dominance' over the BigTen, particularly this year. Either validate that claim, or try to prove it wrong. At least vent a little bit. You know you want to.

I have no ambitions to get into the whole OH MY GOD THE SEC is the best conference EVER argument, for or against. Let's just put it this way, with the last three national championship teams sitting in the SEC conference it's not a difficult sell to young kids. That and it just reached 40 degrees today in central PA for the first time in oh…. 3 months.

4. Going into next year (already), where does your team need to focus its efforts? How about the Big Ten as a whole? What can the conference/your team do better to attract more highly-regarded recruits, or is it even an issue?

Quarterback, quarterback, and quarterback. Penn State needs to get a couple QB's for the future ASAP, they may even want to take some "project" guys just for depth.

One word/number answers…
How many freshmen (in your class) redshirt in 2009?
15.
Did you watch live TV coverage on signing day?
No.
If not, how many times did you hit 'refresh' on your browser on signing day?
0.
Are you going to your spring game?
Yes.