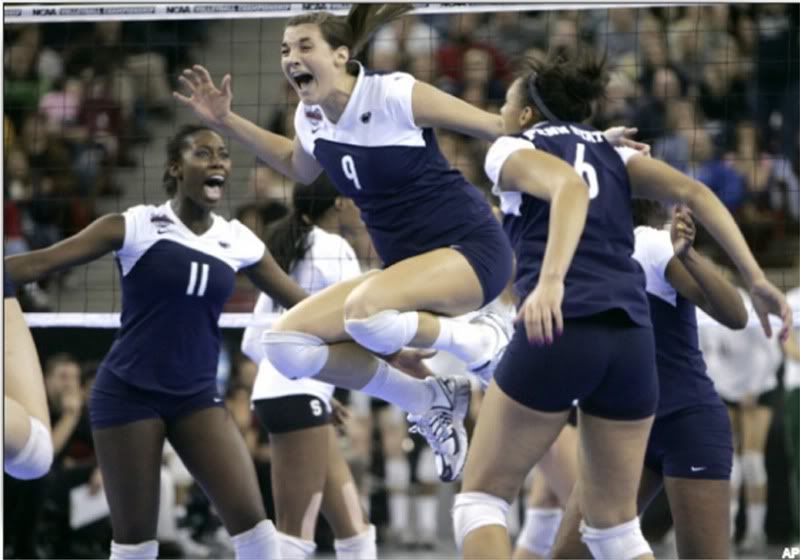 The Penn State women's volleyball team beat the No. 4 Stanford Cardinal Saturday night in a dramatic five-game final.
The Nittany Lions won the thriller, 30-25, 30-26, 23-20, 19-30, 15-8, posting their 26th consecutive victory since a five-game loss to the Cardinal exactly three months ago. Penn State finished the season with a superlative 34-2 record, bringing the championship trophy back to Happy Valley to join the program's 1999 crown.
I'm no expert on volleyball but I watched every second of it and came away amazed at the skill level of both teams. There were some really long rallies and some of the saves both teams made were impressive. I can honestly say I should have watched more games this season they're quite entertaining. Congratulations ladies, you make every Penn Stater proud.