This has absolutely nothing to do with football (unless you're former
Dallas Cowboys star Nate Newton
) but it is too funny not to pass on. A crew picking up litter on Interstate 4 near Tamp Florida found something you don't see every day:
two garbage bags full of marijuana
.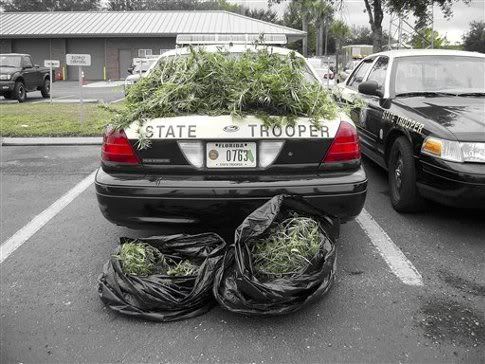 Insert your own joke/caption here!
The total weight of pot: 60 pounds which could be worth somewhere around $54,000 on the street. The plants seemed to be freshly picked. Police said it's not the biggest amount of pot ever found dumped along a roadside but it's not a common occurrence.