I'm on vacation today so don't expect big things. If I feel motivated maybe I'll do some things later in the day but don't bet the farm on it. But I'm not completely leaving you out to dry – for your reading pleasure here is this week's Former Foes.
Florida International (0-6)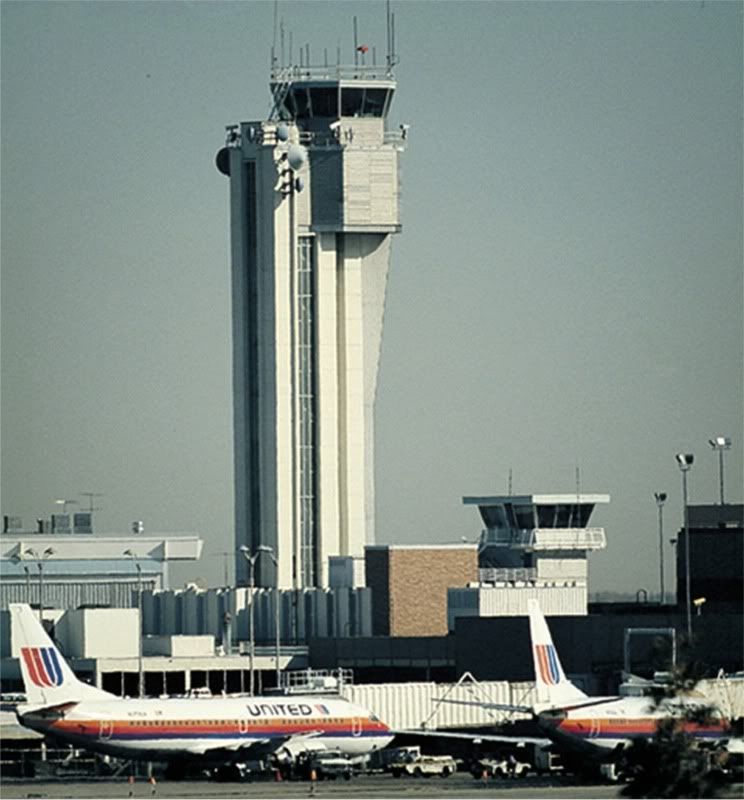 The Airport didn't lose last week because they had a bye. You don't have to look FIU is still one of the worst teams in College Football. Florida International takes on Louisiana-Monroe this week.
Notre Dame (1-6)
Speaking of bad teams, Notre Dame rallied from a 20-0 deficit midway through the third quarter of their game with Boston College, scoring touchdowns 95 seconds apart to close the gap to 20-14. Evan Sharpley threw a 19-yard touchdown pass and linebacker Brian Smith returned an interception for a touchdown. But after an excessive celebration penalty and a decent kick return gave the Eagles the ball in Notre Dame territory at the 44. Five plays later quarterback Matt Ryan had Boston College back on top for good with a 13-yard touchdown to make it 27-14, the final score. Boston College outgained ND 459 to 222 as Ryan threw for almost 300 yards. The quarterback everyone loves to hate Jimmy Clausen was an ineffective 11 of 29 for 124 yards. Notre Dame welcomes USC this week for a 3:30 game.
Buffalo (3-4)
Running back James Starks ran for 244 yards and three touchdowns and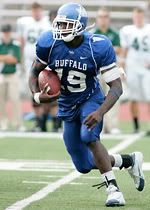 quarterback Drew Willy threw 2 touchdowns in Buffalo's 43 to 33 victory over Toledo. The bulls led 36-19 at the break after wild 55-point first half that included four scoring plays of 30 yards or more, two blocked extra points, a recovered fumble for a touchdown and a safety. Starks first carry went 45 yards for a touchdown and early in the forth with only a 10-point lead Starks broke off a 36-yard touchdown run to seal the game. Buffalo has won two straight and take on Syracuse this weekend.
Michigan (5-2)
The Wolverines finally beat a team that runs the spread when they toppled Purdue 48-21 last week. Mike Hart and Mario Manningham each scored two touchdowns in the first half to take a 31-7 lead at the break. Hart ran for 102 yards in the first half but did not play after an apparent ankle injury and backup Brandon Minor went down as well. Third string running back Carlos Brown scored twice early in the fourth quarter to take a demanding 48-7 lead. Purdue's running game was non-existent making them a predictable one dimensional team. Purdue hasn't won at Michigan Stadium since 1966. The Wolverines take on the Zooker's Illini Saturday at 8:00.
Illinois (5-2)
Iowa (3-4)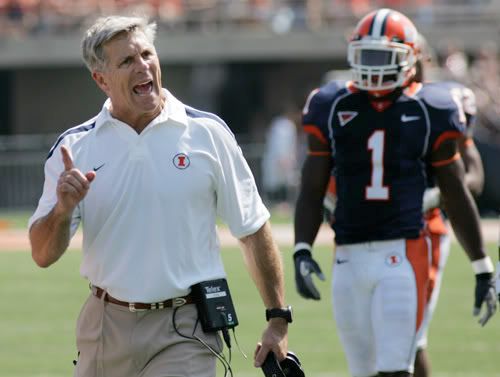 Quarterback Eddie McGee threw a devastating interception in the end zone with 1:12 left in the game to seal a 10 – 6 loss to Iowa last Saturday. Running back Albert Young rushed for 99 yards and Quarterback Jake Christensen threw for 182 yards and a touchdown to end Iowa's eight game Big Ten losing streak. Iowa's defense held the nation's fifth-ranked rushing attack to 137 yards on 35 attempts and 24 points below their season average. McGee threw an apparent 83 yard touchdown pass midway through the fourth quarter but it was called back on a penalty.