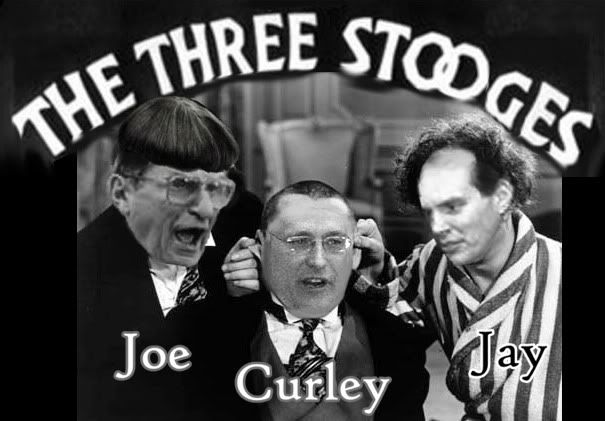 …it's the three stooges!
Watch as they take aim at destroying one of football's proudest programs.


Laugh out loud as Joe Jay and Curley send football back three decades.


The laughs never end! You decide which is more hilarious: Jay's play calling, Joe's stumbling and bumbling or Curley's inept scheduling – watch closely because there may even be soiled pants involved.
This classic comedy team can only be found on the Big Ten network. Call your cable company and ask for the Big Ten Network now!