It's Wednesday and that means it's time to roll out the Roundtable. This week the questions are brought to you by

William Yurasko

so head on over to William's blog to get his answers and why you're at it head on over to the other merry members of the Blue and White Roundtable:


1.) Thus far the defense has given up three points (on a short field) in two games. Have they proved that they are an elite unit or are they still untested?

Galen: Let me preface my answer with this little tidbit of info: FIU and Notre Dame have combined to score 23 offensive points in four games. Notre Dame's defense has scored more than their offense. So to say Penn State's defense has been tested is a bit nearsighted, but having said that I think they are an elite unit. The defensive line has proven that potential can be turned into reality and no one will argue that the Nittany Lions' linebackers are as good as any team in the nation. Throw in a lock-down corner and a pretty decent secondary and you have yourself something special. One of the Big Ten teams will figure out a way to score on Penn State and the offense will have to win a game but right now Penn State has yet to play an above average offense.

Nick: Untested, but without a doubt an elite unit. They have depth and speed at all positions and will get deeper when McEowen and Taylor are both back and at full strength. There are so many outstanding linebackers that we can throw out on the field right now, it's ridiculous. Are there things that can be improved? Absolutely. While quarterback hurries are important and effective against young or weaker teams, we need to get better at finishing the job and not letting the quarterback get the ball away at all, this will make the difference down the road. I want to see the line become completely suffocating. The other thing we need to improve is our catching, there have been several sure interceptions dropped in the first 2 games and we need to learn to hold onto those.

2.) Anthony Morelli made a great throw to Chris Bell for 51 yards but also fumbled and was picked off twice. How concerned are you about him as the starting quarterback?

Galen: Not concerned… yet. The fumble was a bonehead play from a senior captain who should have known better but as long as that was an isolated incident and not a trend I'll forgive him. We are going to have to learn to live with the fact that Morelli can make a beautiful pass on one play and then grossly under/overthrow a receiver on another play. What is really encouraging is that the Chris Bell pass you are referring to was OVER THE MIDDLE! Finally it seems Penn State has figured out that the middle of the field exists. Bell also had YAC – that's yards after catch, I know Penn State fans don't know what that is because it's been so long since we've seen it. Also it appears from Joe's Press Conference this week that Quarless is cleared to play which will really help Morelli out in the Big Ten.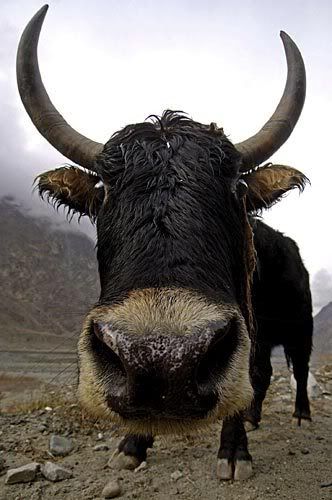 Did someone say YAC?
Nick: I'm not at all concerned and to be screaming bloody murder as I've seen some reacting is asinine. Morelli tends to get a little over amped and erratic, particularly in the first half of games. There are still too many drops by receivers, but I would say we have seen very little of the offense yet and they're chomping at the bit to release the hounds. The way this season is unfolding, it might not really be opened up until Wisconsin on October 13.
3.) Don't look now, but this week's opponent Buffalo dropped 42 on Temple this past Saturday. Granted Temple is awful, but should we be concerned at all?
Galen: If you listen to JoePa we are in trouble but that's typical Joe. It appears that Buffalo has a decent quarterback (72% completion rate) and a pretty decent running back who wanted to go to Penn State but didn't get a scholarship offer so he'll be amped up to play but I don't think it will make a big difference. Rutgers passed for more yards than they ran when they played Buffalo - that tells me Buffalo's pass defense must be pretty porous so it will be up to Anthony Morelli. I think PSU will be ok; hey I'm on record saying it will end 47-7.
Nick: No, I don't even know if Buffalo will get an offensive touchdown in the game. Penn State wins 55-6.
LIGHTING ROUND
Where you at the game? If so, does the atmosphere stand up to other big games like Nebraska in 2002, Ohio State in 2005, etc.?
Galen: Yes it was pretty amazing, not quite as amazing as 2005 but the whole stadium white out was inspiring.
Nick: I did make it inside for the game and it was a blast, sat next to 3 Notre Dame fans that drove up from South Carolina for the game, but it doesn't compare to either 2002 Nebraska or 2005 Ohio State. If I had to rank them in order, 2002 Nebraska was the absolutely craziest, most amazing all-around atmosphere. There was the revenge factor for '94, great weather, a late kick-off and a day spent partying with Nebraska fans, which are some of the best people around. I did not have a voice for a week and my ears were ringing for days. Second was 2005 Ohio State and third would have to be the 6-4 game against Iowa in 2004 I think. (just kidding, it was Saturday's game against Notre Dame)
Do you think Jimmy Clausen will be a good QB?
Galen: You have to be amazed at how poised this kid is – 110,000 screaming fans and he never lost his cool. Yeah, he's going to be good.
Nick: Maybe, it's too early to call after one start. He'll have to throw more than screens.
Do you work with any Notre Dame fans? If so, what kind of mood where they in on Monday morning?
Galen: Unfortunately no but the Notre Dame fans I do know outside of work were braced for this beating so it's not really that much fun, now the Michigan fans I know… that's a different story.
Nick: I work in a Catholic "institution" and while I heard lots of bragging about Notre Dame last year, I have not heard a peep about the team this year. The bandwagon dropped off all its passengers.