Week 3 of the Big Ten Bloggers Roundtable is upon us, this week's questions come from Michigan blog Michigan Sports Center the worldwide leader in Michigan sports; ok maybe not really but it sounds cool. Onto the questions!
1. Now that two weeks of play are behind us, what is one encouraging surprise and one downing disappointment from your team? (Easy answer to the latter part of the question for Michigan bloggers)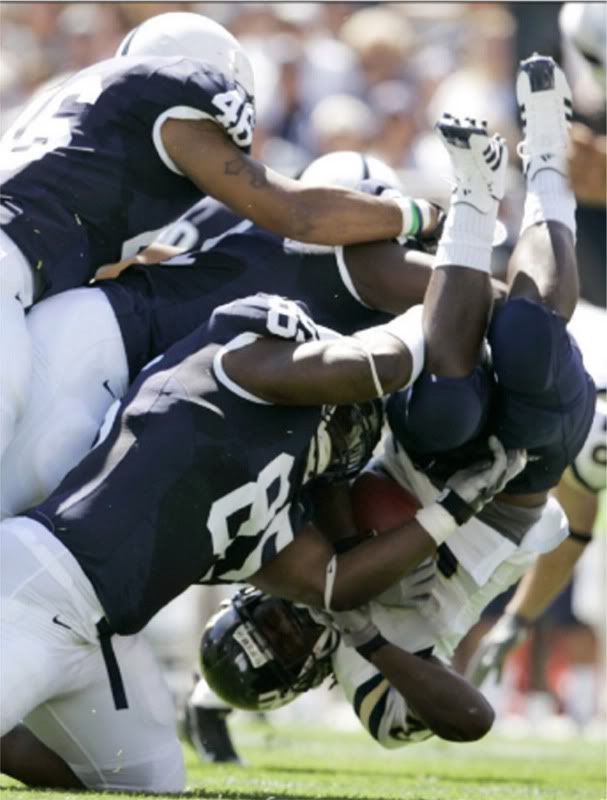 I'm pleasantly surprised with the Nittany Lion's defensive line. Coming into the season the prevailing theory was that Penn State was loaded with talent along the defensive line but it was very green talent. Because one of the better coaches (Larry Johnson) is responsible for that part of the defense I wasn't exactly worried they wouldn't be good this season it was just a matter of how long it would take them to adjust. Well out of the gate they've been a menacing force to reckon with keeping blockers off those fantastic linebackers and allowing them to do what they are supposed to do – win Big Ten defensive player of the week awards.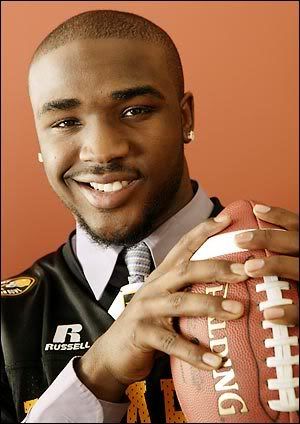 I can't really put my finger on a "downing" disappointment but Derrick Williams continues to mildly disappoint. With increased quickness from the loss of weight and workouts with the track team I expected to see Derrick step it up a notch and it hasn't happened – at least as a wide receiver, we saw a taste of his skills on the punt return for a touchdown last week. I don't know if it's fair for me to expect so much of Williams but that's what you get when you're touted as one of the best recruits in your class. I think Derrick has done a fantastic job representing Penn State well both on and off the field but there were just a lot of expectations when he came to the Nittany Lions.

2. A look at the current Big Ten standings shows things dead-locked record-wise for the most part. Once conference play actually begins, which two or three teams pull away from the rest of the pack?
Call me silly but I think the three teams pulling away from the pack will be Penn State (shameless homer), Wisconsin and Iowa. Looking at Iowa's schedule they play two tough road contests at Wisconsin and at Penn State – if they split those two there's no Michigan or Ohio State; they could win a lot of games. Ohio State just doesn't look impressive early on and we'll really get a good look at them this week and as for Michigan… well, I won't pour salt on an already gaping wound. If Michigan has to play part of the Big Ten season without Henne, it could get ugly real fast.
3. Has your team ever played in a game that was just downright boring and impossible to watch? I ask this because going into the Michigan-Notre Dame game, looking at it on paper, it is shaping up to be one of the ugliest we may see all year.
Oh GOD yes. The 2004 Iowa – Penn State game ended up 6-4. No that's not a typo it was freakin' 6 to 4! That's a boring baseball game but it made Penn State fans want to hang themselves from Beaver Stadium. No offensive points, several missed chip-shot field goals and no touchdowns from either team. Awful. If I may give my Big Ten brethren a word of advice – beer, drink lots of it… before and after the game. If you're not a drinker now's the time to start.