Game week is here friends. The air feels a little crisper and life once again has purpose. This year I made the executive decision to do my team previews the week of the game instead of the middle of August, it's win – win really, you get updated team info that I rehash from some website and I don't look like a fool predicting the Michigan State score before I get to see them play. With that in mind I give you an obligatory look at…
FIU Golden Panthers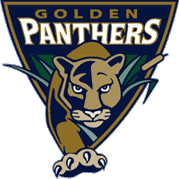 Team overview
How bad was Florida International last season? FIU lost its first four games by a combined 11 points, lost in seven overtimes to North Texas, got into a fight with Miami, lost half its team and canned head coach Don Strock. If you are one of those numbers people 0-12 should pretty much describe how bad this team was. FIU starts from scratch under new head coach Mario Cristobal. Cristobal is a tireless recruiter with ties to the Miami area so it's not hard to believe that he will have this team turned around in the not-too-distant future but they aren't winning any Sun Belt championships this season. Winning four games would be a huge step in the right direction. Not helping matters is a schedule that has FIU on the road in 7 of the first 9 games with trips to Penn State and Miami in the first three games. This team's already fragile ego could be mangled before they even get a sniff at victory.
Offense
The good news is this offense can't get any worse. Really… they were dead last in scoring last year, averaging less than 10 points per game. They scored a miniscule 23 points over the final six games. So yeah, it has to get better because it's not possible to get worse. The entire offensive line returns but they were horrible last season. Sophomore quarterback Paul McCall takes over for the recently departed Josh Padrick and has one potential deep threat in John Houston Whiddon who saw time as a true freshman last year making 11 catches for 111 yards. The receiving corps is young but not without talent. McCall was recruited by several Ivy League schools so it's safe to say he's got a good head on his shoulders.
Offensive player you should fear: Julian Reams – the junior running back is 5-10 205 lbs with track star speed. The only problem is he averaged a petty 3.1 yards per carry last season while rushing for only 325 yards and 3 touchdowns, but his lack of production could be blamed more on the offensive line than anything else. With the lack of experience at quarterback and receiver, we will probably see a lot of Reams.
Defense
Last season the defense was actually not that bad but when you have the worst offense in the land and horrible punting, it's tough to keep teams from scoring. Seven starters return to a unit that could be one of the best in the Sun Belt. The line is big and good with a pair of strong 300-pounders (Roland Clarke and Jonas Murrell) inside. The entire secondary returns with hard hitting Robert Mitchell at corner and top returning tackler Jeremiah Weatherspoon at Safety. Weatherspoon is big at 6-1 and 221lbs and can do it all. The bad news is the top four tacklers are gone, along with the top pass rushers. All three starters at linebacker must be replaced.
Defensive player you should fear: Lionell Singleton - led the team with five interceptions and 11 tackles for loss to go along with 38 tackles. Singleton will be the key to the defense and he's one of the league's best kick returners averaging ten yards per punt return and 28.7 yards per kickoff return.
Special Teams
Last season the kicking game was, in a word, horrible. Sophomore kicker Dustin Rivest struggled hitting just five of ten field goals and eight of 11 extra points with a long of 37 yards. Even worse was fellow sophomore punter Chris Cook who averaged just 35.4 yards per kick last year. This unit's play will go a long way to help (or hurt) FIU's chances this year.
Game Outlook
I don't expect this game to be close – Penn State's defense is just too talented for a young receiving corps and a first year starting quarterback. Look for the Nittany Lions to get out early and take away the only threat FIU has on offense: the running game. If the margin of victory is less than 2 touchdowns I think Happy Valley won't be real happy.
PSU 42
FIU 7