Football season is right around the corner and it's about that time to take a hard look at the upcoming PSU season. I'm behind the curve – there's already a
breakout
of
previews
and
such
. There's in depth analysis of
fan bases
on
both sides
and you can almost smell it in the air. But instead of droning on about Michigan's offensive line depth (that will come later) I'd like to start by nitpicking the upcoming 2007 schedule. Per
gopsusports.com
, here is the schedule in its entirety:
| | | | |
| --- | --- | --- | --- |
| Date | Opponent | H/A | Tme/Scr |
| | | | |
| 09/01/07 | Florida International | H | |
| 09/08/07 | | H | |
| 09/15/07 | | H | |
| 09/22/07 | | A | |
| 09/29/07 | | A | |
| 10/06/07 | | H | |
| 10/13/07 | | H | |
| 10/20/07 | | A | |
| 10/27/07 | | H | |
| 11/03/07 | | H | |
| 11/10/07 | | A | |
| 11/17/07 | | A | |
Florida International
Buffalo
Temple
Game Type:
Can't lose - In comparison to a "must win" these games are a "lose and pack it up for the season" type games. Fans will be hanging themselves from the rafters of Beaver Stadium if the Lions trip up in any of these games. Let's face it these teams just plain stink – it's embarrassing that they are on the schedule.
Celebrity comparison: Paris Hilton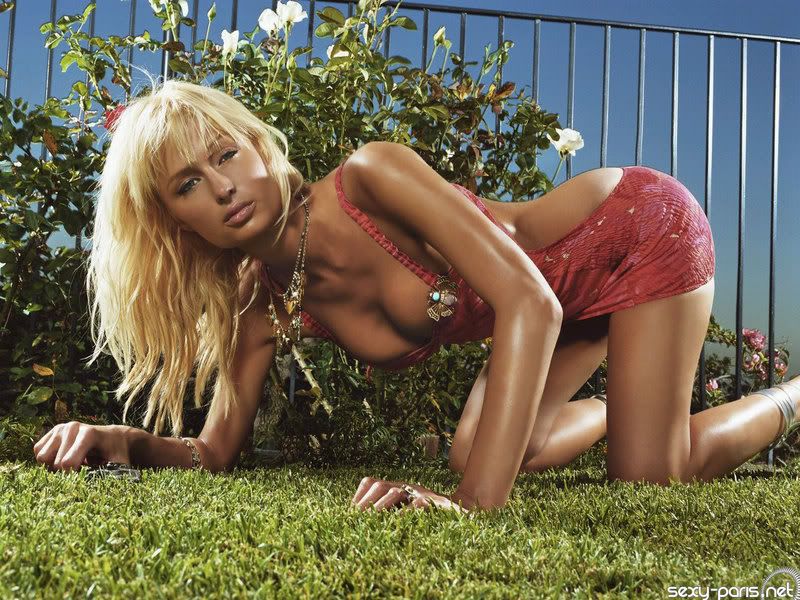 Cheap and easy. You might have fun with them for a short time but you are ultimately left empty and disgraced after it's done. Extra insult would be added if you suffer any "injuries" because of the encounter.
Probable outcome: 3-0 – with all due respect to the opposing teams fans; there's just no excuse for losing to any of these guys.
Iowa
Indiana
Michigan State
Game Type:
Should Win – all three teams are tepid at best for one reason or another. Iowa is coming off a bad season and lost their leader on offense while MSU is breaking in a new coach with little to work with. Indiana… well, it's Indiana; they aren't going to light things up this year.
Celebrity comparison: Nick Nolte
Weird and disheveled but in a scary way. Probably won't set the world on fire but at any given time can cause you to stand up and take notice. Hey… Nolte was nominated for an Oscar
Probable outcome: another 3-0 – although these guys have the punch to sneak in a win. Indiana and MSU are probably outmatched talent-wise but Iowa could be a thorn. Some believe that the Spartans will be good by the end of the year but I just think the cupboard is too bare. As is usual, by the end of the year Michigan State will probably be ready to pack it in and head home for Thanksgiving especially if they lose to Michigan.
Notre Dame
Michigan
Wisconsin
Ohio State
Game Type:
Must Win – these are the games Penn State fans are looking forward to. Tickets will sell on e-bay at the price of a small Asian boy. There's history, revenge, and meaning to each contest. These games are a measuring stick of PSU's season.
Celebrity comparison: Lindsey Lohan
Sexy with a lot of baggage. You love looking at them… hell you have dreams about them but you know there's problems lurking deep beneath the surface.



Probable outcome: another 2-2 – Even with the most blue & white colored glasses I can't honestly think these games will be a sweep. Notre Dame is early and outmatched but OSU will have their sea legs by the time the Nittany Lions get them. Wisconsin has to come to the "friendly" confines of Beaver Stadium but that doesn't mean anything. Michigan… well… let's just say there is a history there and we're playing in the big house. The only good thing about that is, as Berry Alvarez put it: Michigan is one of the easiest places to play but it hasn't been that way for Penn State of late.

Purdue
Illinois
Game Type:
Trap Games – Both games come on the heels of two of the most important games on Penn States' schedule. Purdue and their pass happy attack can put points on the board and they follow an 8:00 PM game against Ohio State at the Beav. As scary as that is Illinois is downright terrifying. PSU gets Juice and the Illinoi following a very emotional game at Ann Arbor. It's lose-lose for Penn State – if they manage to upset the Wolverines they will come into Champaign overconfident. Lose and it will be hard to get back up for the fighting Illini Happy Non-Threatening All-Ethnic-Inclusive Caring Gentlemen.

Celebrity comparison: Nicolas Cage
They had their time in the sun and they could easily throw together a fantastic performance but my money is on the garbage they naturally exude. Just like a Nick Cage movie, on paper they look like a win, but just like some of his movies, you get half way through and realize you got more than what you bargained for and things can turn sour real fast. Unlike a movie, Penn State can't get up and walk out.
Probable outcome: another 1-1 – I would love to say that because PSU has the better overall team in these two games that they will win but both teams will be dangerous and catch Penn State at awkward times. If these games were at the beginning of the season or didn't follow the marquee games they do I would be pretty confident, but I think they lose one of them.
TNL Way too early season prediction:
9-3