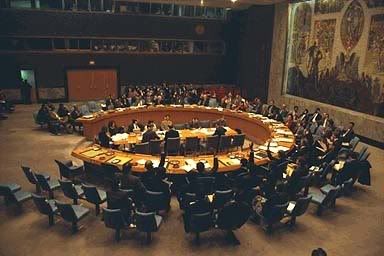 It's Wednesday and that means Blue & White Roundtable time. BSD has the podium this week and he's getting a little chatty with his questions – must be excited for the upcoming long weekend. Maybe that's just me. At any rate, here you go…


Let's get the fight club thing out of the way first. On Monday night, Joe Paterno said the punishment for the apartment fight will be cleaning up Beaver Stadium on Saturday mornings after home games. Is this sufficient punishment?

Not for Scirrotto or Baker if the threw punches. If either of them went into that apartment and started beating people up they should be suspended for a significant amount of time – how long depends on how much damage they did. I trust Joe's judgment, he'll do what he sees fit. I do love the Marine/Team element to the punishment – because there acted as a team in the crime they will pay as a team when they do the time.

When Penn State joined the Big Ten we were viewed as outsiders by many of the other institutions and their fans. Fifteen years later, have we been fully accepted as a Big Ten school or are we still the guy wearing the rented tuxedo around the country club?

I think it's safe to say that the institutions have fully accepted Penn State but I'm not so sure about the fans. When Penn State had their magical year in 2005, every talking head in the Big Ten was touting what a great story Paterno's comeback was. When Delany published his hate mail toward the SEC you know he was thinking about, among others, Penn State with their high graduation rate in football as evidence. I'm not saying he was right, but I guarantee he had the Nits in mind as an example of a program with high academic standards.

Joining the Big Ten was supposed to open up new recruiting grounds to the west for Penn State. It did, but at the same time it opened up Pennsylvania for teams like Michigan, Ohio State, and Wisconsin to raid. Has joining the Big Ten helped or hurt recruiting in your opinion?

I think it's helped and hurt – how's that for waffling? It helped Michigan recruit in Pennsylvania but it also helps that Penn State is one of the teams that gets a lot of television coverage thanks to weekly matchups with Big Ten quality teams. In the independent days, Penn State would play a couple good teams, some mediocre teams, and some lousy ones. With the Big Ten, PSU is almost guaranteed 4 or 5 "big games" that will be televised to a large market. Penn State already has two "primetime" games this season.

Prior to joining the Big Ten, Penn State was considered one of the marquee football programs in the country. Do we still own that status or are we now relegated to a Big Ten also-ran?

Don't ask Pitt fans they will tell you we're fodder. I think you need to look no further than the last two bowl opponents Penn State has played – they both viewed Penn State as someone to reckon with. Tennessee fans may have taken the Nittany Lions lightly before the game but I'll bet they have a different story if you asked them now.

Would you rather win 10 or 11 games every year as an independent or win 8 or 9 games most years in the Big Ten with an occasional great year?

The latter because 8 or 9 wins in the Big Ten is going to get you a really nice bowl, while 10 as an independent may not. The win total in the Big 10 is just more impressive to voters than as an independent unless you have a very tough schedule. Even in a down year in the Big Ten a 9 win season will impress a lot of talking heads.

Lightning Round
Ron Zook has been bringing in some great recruiting classes at Illinois. How many years until we have to start worrying about them?

I think you need to worry about them NOW. If Juice can throw the ball this year they are going to beat some teams they shouldn't.
What are the biggest advantages Penn State has going for them in recruiting?

Big 10 & one of the best athletic departments in college football & Larry Johnson Sr.

On the flip side, what are Penn State's biggest disadvantages in recruiting?

The uncertainty of Paterno's replacement – when it will come and who it will be.

There you have it, leave your thoughts in the comment section below and someone will be along to help you in a timely manner. For Spanish, press 2. Press 0 for the operator. Be sure to head on over to BSD and RUTS to get their responses as well.