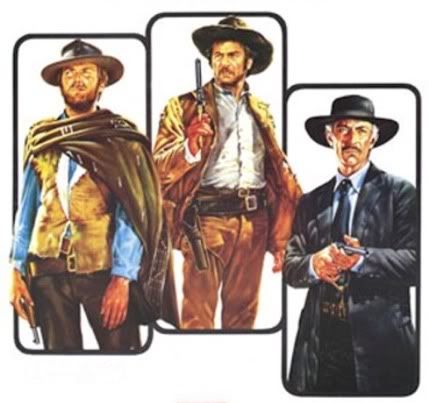 Penn State fans got a chance to see the future Saturday afternoon as spring practice concluded with the annual Blue/White game. I managed to make it over and get a little spring practice in on tailgating because, let's face it, the fans need practice too – ok, it was just an excuse to drink a lot, fine. At any rate here's my cliff notes version of things.
The Good
Without a doubt Paul Cianciolo who was 8 of 9 on the day with 126 yards, 2 TD's throwing and one running, was a big surprise. I don't know how Paul is doing in practice but he looked calm, cool, and confident on the field. Paul is kind of the forgotten guy and most fans are willing to overlook him for Clark or super-prep Devlin, but Cianciolo made a case for himself, at least for one day. Unfortunately that means the ugly monster that we've missed for two years will be back in 2008 – the nasty quarterback controversy that Penn State fans have come to know and love.

For the first time in years the weather was beautiful, I'm talking Beyonce Knowles beautiful.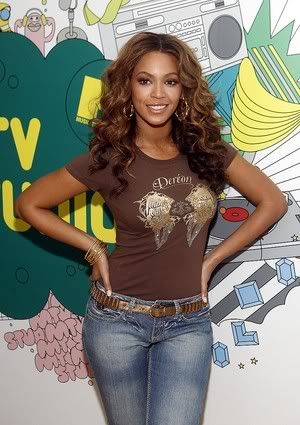 State College weather: almost this beautiful

The Bad
Anthony Morelli looked pedestrian. Granted the guy was only in for a short amount of time but when he was in there he looked bad. It was such a beautiful day that I snapped quite a few pictures and when I scrolled through to this one, I think I threw up in my mouth a little.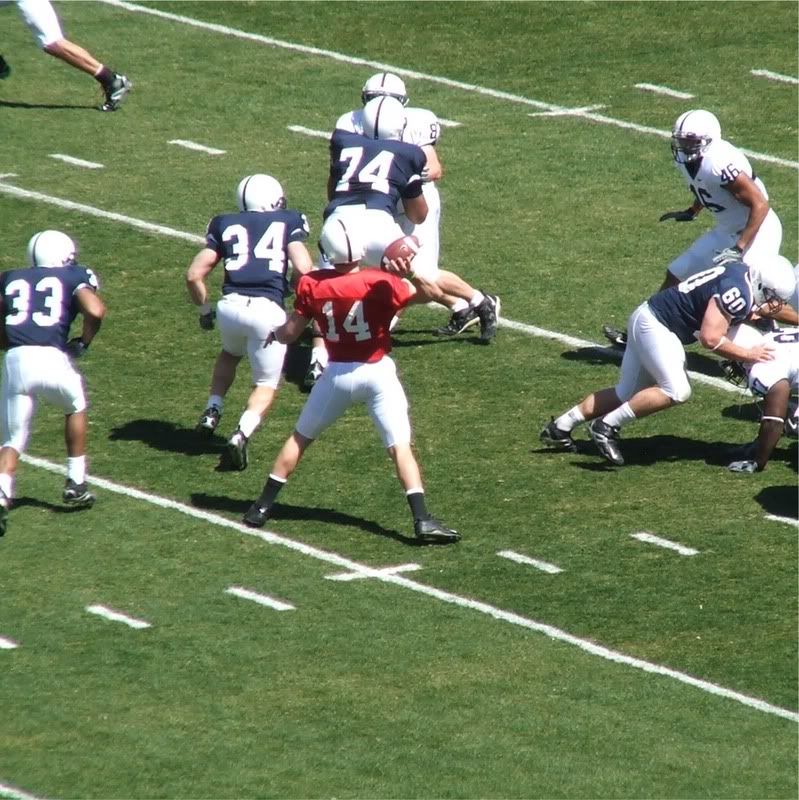 Now I'm no quarterback guru and I certainly have zero years of coaching but even I know this throw is ugly. You throw with your feet first, and Morelli is really off balance and doesn't have his feet set. If he were being rushed I could understand, but the pocket is fine.

The Ugly
Nothing can be classified as "ugly" during the game – there were no serious injuries and nothing made me turn away in disgust, so I will take this opportunity to bitch about something that was truly ugly: the TV coverage. Now I was there and it was a record crowd of 70,000 or so, but why wasn't this game televised? I know quite a few people that couldn't make it to the game and it would have been nice if they could catch it on the tube. Then I read the message boards and find out that Comcast cable in Philly chose to televise the Alabama spring game at the same time. Last time I checked Philadelphia was still part of PA, sure I would like to sell it off to New Jersey for a good book and a bowl of soup, but come on people, there are a lot of Penn State fans in Philly. I'm not a marketing genius but I'm pretty damn sure there are a lot more PSU fans in Philly then there are Tide fans. Give the freakin' people what they want.