Ok, I'm on the bitchy side this morning because I got up and it was snowing in central PA… in April. Next week it will probably be 85 degrees and we'll all be basting in our own juices, but that's typical schizophrenic Pennsylvania weather. But that's just the icing on the cake because last night I got my weekly email from the Nittany Lion Club telling me they are going to increase the "giving" levels for the 2008 football season. For fans outside of Penn State or PSU fans that don't get season tickets, to be eligible for season tickets at Penn State you must "donate" money to the Nittany Lion Club at various levels to receive tickets. "Donate" $150 bucks and you're eligible for two tickets, $300 and you're eligible for four and so on. Well it seems that Penn State is
upping the ante next year
.
Now I'm a rabid college football fan and, more to the point, a fanatical Penn State fan. Of course you already can deduce that, otherwise there would be no TNL. And while I'm nuts about PSU football, everyone has their limits. I stomach the yearly increase in ticket prices and chalk it up to inflation; I don't complain when I have to pay 10 bucks to park in cow shit and I even defended the university when they raised ticket prices in 2005 after 3-9 and 4-7 seasons, but this is getting dangerously close to my threshold of pain. When I opened my email and saw that I will have to pay $50 more next year for my season tickets one thought crossed my mind: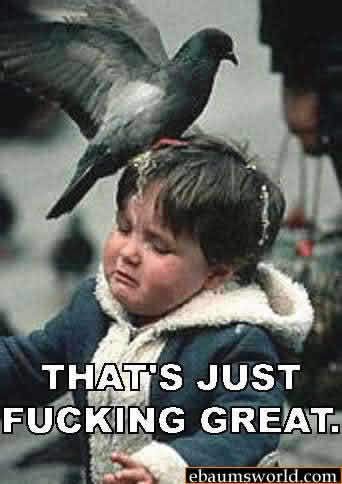 Two season tickets are roughly $760; that's tickets GENERAL parking and taxes. With the new "donation" levels of $200 you get to $960 – throw in the new wonderful $40 chairbacks and you have reached the $1000 plateau. That's $1000 to watch fucking Florida International and Buffalo in 2 of the first 3 games. That's FIU and Buffalo. Chin up though in 2008 we get to watch Central Florida and a crappy team yet to be determined – who wants to bet it's not Nebraska or Florida State? Anyone? This is starting to get completely out of hand and if the Athletic department doesn't start to schedule some decent home games they are getting dangerously close to a negative return on investment as far as I'm concerned. A cool grand will buy me a VERY nice LCD flat panel TV that would make me the king of tailgating and a nice seat in the parking lot while the game is going on. You're on notice PSU; we're watching.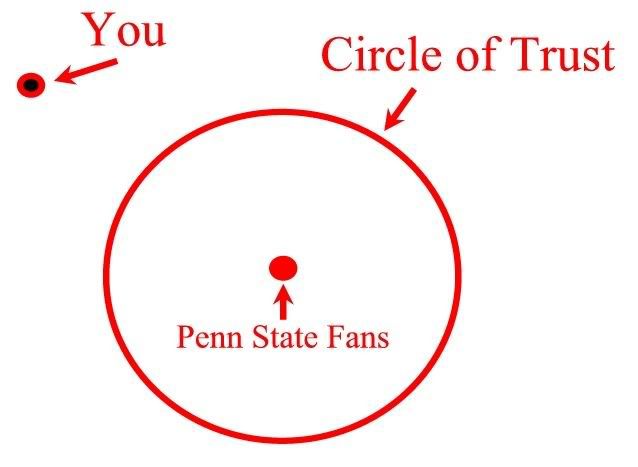 Careful athletic department – you're on thin ice!