Week six of the Dog vs. Expert challenge is done and gone and it's time to stop and take a look at the standings. Consider this the end of the first marking period and it's time to grade our "experts" on their performance to date:
Brandi the Wonderdog (5 – 1)
–
college football expert
(A-)
-Brandi has remarkable concentrations skills and plays well with others
-Always attentive in class and always willing to learn
-Prone to taking risks: who picks Iowa over Ohio State?
-All around good student of the game
Lee Corso (2 – 4)
–
ESPN college football expert

(D-)
-Lee fails to learn from his mistakes
-After going 0-3 started copying off Brandi and picking the same teams
-Highly disruptive, the student may suffer from ADD
-Needs improvement if he wishes to pass
Aikman (2 – 3)
–
NFL football expert

(C+)

-After a slow start, Aikman is showing promise
-Not afraid to go against the grain (picked against Troy Aikman's former team)
-Doesn't shy away from a challenge
Hank Goldberg (2 – 3)
–
ESPN NFL football expert

(D+)

-"Hamerin'" Hank always plays the "safe" games but still has a losing record
-Doesn't play well with others: twice refusing to pick the TNL game of the week
-Improvement needed; perhaps he could start using a coin to help
TNL Readers (4-2) College (3-2)

NFL
(B+)

-Our Readers are learning from their mistakes and picking well
-Top record in the NFL to date
-More participation would be a welcomed sight
-All around solid period
Looking ahead to next week's action we once again have no choice but to pick the Florida game. We don't like picking the same team two weeks in a row, but there really is no other matchup of top teams so we chose the Auburn vs. Florida game and here is Brandi's choice: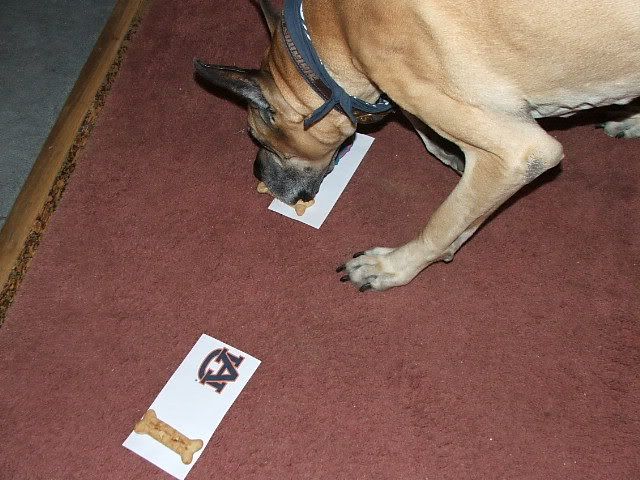 Florida... again!
Vote now on your choice for the Game of the Week and check back for Aikman's pick for the NFL Game of the Week later.