Note to Penn State football team: a performance like the one Saturday will get you killed at Ohio State next week. Now that I have that out of the way, let's look at the good, the bad, and the ugly.
Defense
The defense did what it should've been doing all year long and completely shut down Youngstown's offense. YSU managed just 184 total offensive yards and 3 total points. Penn State blitzed quite a bit and was able to put ample pressure on Penguin quarterback Tom Zetts, which leads me to the obvious question: Why was it ok to bring extra guys to pressure Youngstown, but so taboo to do the same against Notre Dame? If Penn State employs the same defensive scheme against Ohio State they did against Notre Dame, Troy Smith and Ted Ginn will light up the scoreboard like the Griswold's house at Christmas.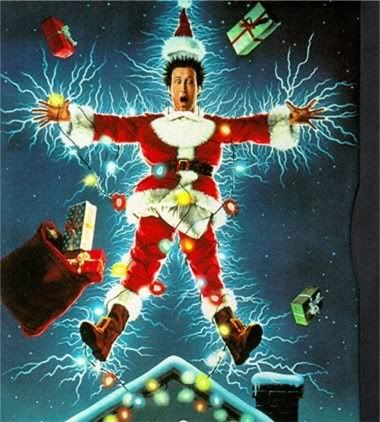 Not what your looking for in a defense

Jim Shaw was injured again and was unable to continue but on the bright side, true freshmen Maurice Evans and Jared Odrick both got significant playing time because of the injury. Evans registered 3 tackles including one for a 5 yard loss, Odrick didn't show up in the official stats but looked good. Paul Posluszny seemed back to his old self recording a team high 8 tackles. The defensive line will have their biggest test Saturday as they will be facing quite possibly the best offensive line they will face all season. Couple that with a quarterback that can run like gazelle and you have a huge task at hand.
Hopefully we will see more of this


Offense
The offensive line continues to improve as a unit, giving Morelli ample time to throw and the running backs holes to run through. The offense continues to move the ball but still has a propensity to stall out, turning the team's scoring likelihood over to the shaky special teams unit. Long sustained drives will be key if the Nits are going to have any chance at beating the number one team in the land. Anthony Morelli had a pretty pedestrian day and will have to play significantly better now that the Big Ten schedule is starting. There is no need to push the panic button yet, and I think Morelli will get better with time, but unfortunately time is not something Penn State has the luxury of. Tony Hunt had his best day to date rushing for 151 yards, but more then that, he seemed to run downhill and was fighting for extra yards.

The Lion wide receivers didn't help Morelli out much, as Matt Hahn was Penn State's leading receiver. This unit is supposed to be the strength of the team but have yet to produce like everyone would hope. Last week it was Derrick Williams dropping a ball that should have been caught; this week it was Deon Butler's turn. The receivers will have to be much better in Big Ten play.

Special Teams
Talk about Jekyll and Hyde, this unit continues to struggle. The coaches changed the snapper and holder, but the first field goal was still botched. Derrick Williams had two long returns called back on penalties. The return game could be a game changer, but stupid penalties and botched field goal attempts could negatively change the outcome of a game. Whatever changes were made coming into the game, they didn't help matters much. This unit will have to do much better. A pleasant surprise was the leg displayed by Kevin Kelly as every kickoff went into the endzone. The best way to neutralize a stellar return game is to not allow a return at all, hopefully Kelly will be able to continue that trend.

Overall
Paterno said it best in his press conference:

I think we were sloppy, but I think we made some progress in some areas. We were a little erratic in some areas and we need to improve on that, naturally, but I think overall we made some progress. We're certainly not good enough yet
Penn State will have to play a complete game and hope for some help from Ohio State if they are going to win this Saturday. More then that, they will have to correct the problems on special teams if they want to win their share of Big Ten games because they aren't going to get much slack from their conference foes. Michigan looked about as good as anyone when they completely destroyed Notre Dame, the team that just got done beating up on the Lions. It doesn't get any easier and the correctable problems will need solved sooner rather then later.