Penn State rolled up 489 yards of offense and Rodney Kinlaw ran for a career-high 168 yards and two touchdowns. After two disappointing weeks especially on the offensive side of the ball, a 27-7 win over anyone in the Big Ten is a welcomed sight. With Wisconsin losing to the Illini 31- 26, a home game against the Badgers doesn't look quite as menacing as it did a week ago.
Offense
Mr. Inconsistency continues his reign over the Penn State offense throwing for 233 yards and a touchdown but also 2 interceptions. Morelli is what he is and I don't think we can expect him to get better as the year goes. The entire crowd in my section groaned when he threw the 4th quarter interception because you could easily see he had man wide open but like every other throw, he held onto the ball too long.
With the absence of Austin Scott, Evan Royster saw his first serious action rushing for a respectable 86 yards at a clip of 5.4 yards per rush before leaving with an injury. Royster runs tough and is a nice change up from Rodney Kinlaw. Both backs can thank the offensive line because they had probably their best game as a unit Saturday. The holes where large and plentiful.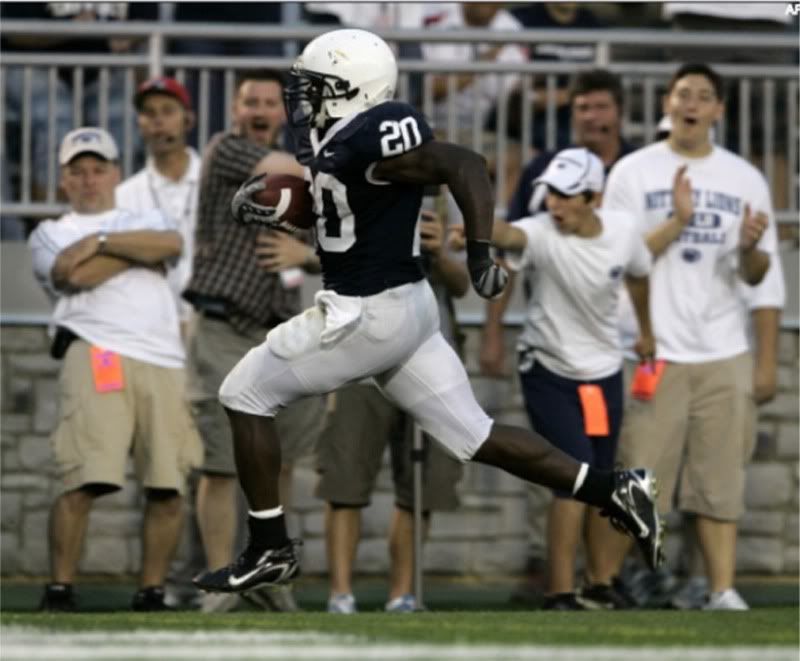 5 different receivers had 3 catches with Deon Butler leading the way with 55 yards. Give credit where credit is due, Morelli does like to spread the ball around.
Defense
After a bad half last week in the Illinois game the defense bounced back and did what everyone expected – shut down a toothless offense. Iowa only managed 8 first downs the entire day and 194 yards of total offense. The only decent drive Iowa could muster was the 8 play 86 yard scoring drive early in the 4th quarter with Penn State leading 20-0. Defensive end Maurice Evans recorded two sacks giving him 11.0 TFL and 5.0 sacks this season. Lee had his usual great day chipping in 11 tackles to lead the defense while Connor contributed 9 with a sack and a TFL. Aaron Maybin also had a decent day accumulating 2 sacks.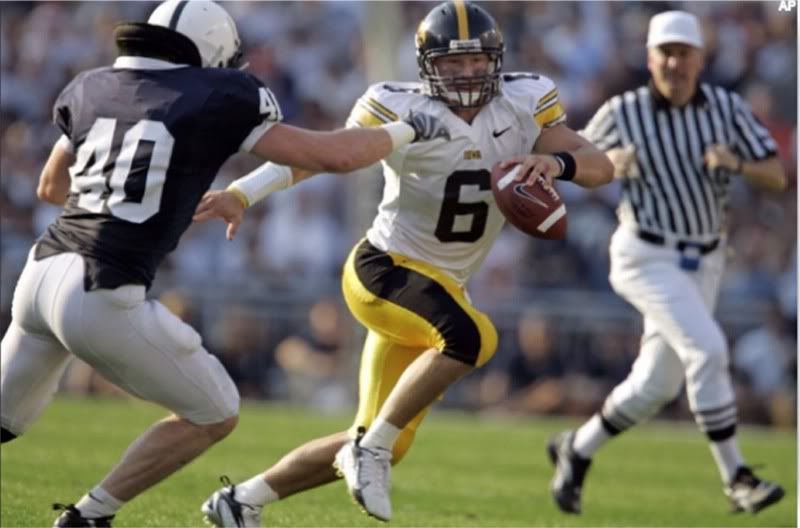 Special Teams
Outside of Jeremy Boone the special teams were not so special. Boone averaged 44.8 yards per kick on 5 punts and pinned Iowa inside the 20 three times. Kevin Kelly finally made a kick outside 50 yards as he converted a 53 yard attempt as time ran out in the first half. Unfortunately he also missed a 43 yarder.
Overall
A win is a win even if it was against a one-armed handicapped midget of a team. Penn State can now look forward to a dejected Wisconsin and battering ram P.J. Hill. Unlike Illinois and their option attack, Wisconsin plays more into the hands of the Penn State defense - more bludgeon than finesse. Hopefully this win will get Penn State back on track.