Welcome back to TNL the all-roundtable blog. All roundtables all the time… or at least it seems that way. It was my turn for questions so I threw something together in between work and home work (sleep is overrated). Enjoy.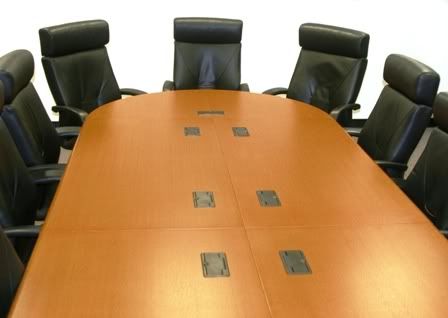 Penn State just landed its first running back verbal. Of course we need more depth but is Brandon Beachum the answer?
Nick: Recruiting is a tricky beast, can anyone recruit be the answer? Derrick Williams was supposed to be the answer when he was committed, but it ended up being that he made the program attractive to other recruits. The results he has produced on the field have been mixed thus far, we'll see if he'll eventually fulfill the hype that preceded his arrival. His impact off the field on the program is unmistakable and may ultimately be his legacy. I really want to see Beachum rumble like Aaron Harris though.
Galen: Beachum passes the "looks" test at 6'0" and 220 lbs. He seems to be molded for the type of bruising Big Ten back that Penn State is looking for. It also helps that he will graduate early and enroll in January so he can take part in spring practice. Forget the number of stars or ranking the real litmus test of a player are the other schools after him. Brandon's final choices were Wisconsin, Florida State and Nebraska – those aren't exactly chopped liver. That being said you simply just never know. PSU needs to add a couple more just in case things don't pan out.
You're the hot new coach everyone is after – which Big Ten school not named after a mountain lion would you want to coach and why?
Nick: Indiana - I'd like the opportunity to pick up the reins and carry the torch for Terry Hoeppner. He had the program headed in a very positive direction without the slightest hint of impropriety *cough*Zook*cough*, so I also wouldn't be worried about the rug being yanked out from under me by the NCAA.
Galen: Without a doubt: Ohio State. I was going to say Michigan but OSU has, how should I put this… more rabid fans. OSU is a recruiting power and it would make any coach's job that much easier. Michigan has similar recruiting success but their fans just don't give you a home field advantage. Hey, you may hate OSU fans but when opposing fans leave Columbus fearing for their lives, I would definitely call that an advantage.
Michigan coach Lloyd Carr has his team poised to win a Big Ten championship and possibly more. If the Wolverines slip up is Carr's job at risk?
Nick: This question is just an excuse for Run to post his favorite Carr portrait. Rumor has it this is Carr's last year before retirement, so it might be a moot point. For all the smoke that always seems to surround Carr's job, there's never any fire, but Tommy Amaker did find himself shown the door at Michigan this past year.
Galen: You know football season is around the corner when talk of Carr getting fired starts. This guy consistently puts out solid seasons yet a growing number of Wolverine fans want him gone. I don't understand it. You may not like him personally (RUN, I'm looking in your direction) but he's managed a lot of success without running into trouble with the NCAA. In this day and age that's a big accomplishment. But to the question, I think Carr can lose 1 or 2 games and be forgiven by Michigan fans as long as he beats Ohio State.
Speaking of Michigan… the Wolverines and Irish just signed a contract to play for 20 freakin' years. What one out of conference foe would you like to see Penn State lock up for 20 years?
Nick: Notre Dame is a fine choice and Miami was always a great series, but once and for all forget Pitt, unless it's something like a 19 games in University Park to 1 in Pittsburgh deal.
Galen: I'm actually jealous of Michigan – getting a guaranteed hot ticket team every year for the next 20 is great for them. With the horrible out of conference schedules teams seem to be relying on these days having a team like Notre Dame on schedule each year is a feather in your OOC cap. As far as Penn State is concerned, I would love to play Texas year in and year out. Think about it – two teams at opposite ends of the country with the possibility of getting your team in the living rooms of one of the richest states for football every year? It's a no-brainer in my mind.
Lightning Round
Name something that Tailgaters do that really bugs you.
Nick: Leave their trash behind, I don't care if it becomes one giant heap at the trashcans, but at least make the effort to clean up after yourselves. What are we? Ohio State?
Galen: Ditto the trash mountains – it's downright shameful.
Did you see the Simpsons movie yet?
Nick: Yes, it has its moments, but doesn't have the overall quality the series has had in its best days. Wish they had brought Conan back as one of the writers. That being said, it is the best Simpsons movie… so far.
Galen: No, but I'm going to Friday night – Spider Pig, Spider Pig…
Leave your thoughts in the comment section below and head on over to our partners to get their response.