This whole roundtable thing is really starting to catch on. In their infinite wisdom Mike from Black Shoe Diaries, Dave from Maize-n-Brew, and Sean from Around the Oval got together and decided that it would be a great idea to create a consortium of Big Ten bloggers, and what better way to kick things off then a Big Ten Bloggers Roundtable? Of course, what would a consortium be if they didn't add a fine blog like The Nittany Line? Answer: a better one but without tacky Charlie Weis fat jokes so here we are. This week's questions come via Badger Sports.
1a. The press and the coaches will be predicting the Big Ten champ at the Hyatt Regency in Chicago on Wednesday. That's fine, but overdone. In lieu of boilerplate predictions of who will come out on top, which Big Ten team will be the most surprising? Remember, surprises can be good or bad; the underdog who comes out of nowhere to share the title is just as surprising as the favorite who winds up with five losses and no bowl bid.
Galen: I'm either going to look like a wise old sage or a raving lunatic on this but I've been beating the Illinois drum for months now.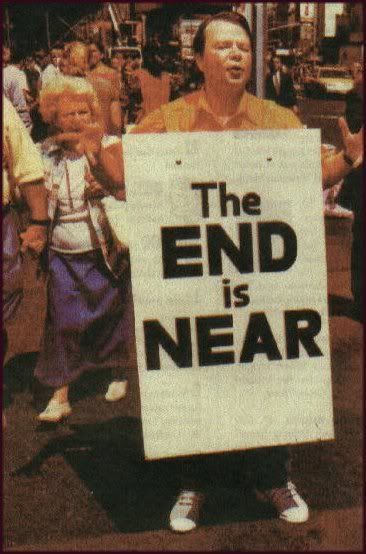 I know what you're thinking: how can I be so smitten on a quarterback that completed 39.5% of his passes last year? The answer is simple. Juice has a year under his belt, better wide receivers and a pretty easy schedule. Last season Williams couldn't hit the broad side of a barn if he was standing inside it and when he did manage to get the ball to a wideout they usually dropped it. The later part of that sentence won't be a problem this year and if Juice can elevate his completion percentage to something near a coin flip, this team will be dangerous.
Nick: Indiana – I really hope they don't totally fall apart in the midst of their tragedy and can shock a few teams, as long as it's not against Penn State.
1b. Imagine it's December and the consensus in the media is that your team's season was "surprising." Is this a Good Thing or a Bad Thing? What would have to happen for you to consider your team's season surprising?
Galen: If Penn State has a "surprising" season in the eyes of people outside of Happy Valley it will be a great thing. Given that most "experts" are predicting the Lions to lose to Wisconsin, Michigan, and Ohio State if they surprise them it will be by winning the majority of those games. PSU isn't going to lose to FIU, Buffalo, Temple or Indiana so that doesn't leave much left on the schedule to be negative "surprise." If Penn State loses all three of the big games and then loses 1 or 2 more people won't consider it a surprise they will consider it a big disappointment.
Nick: Seeing as Penn State again seems to be overlooked for the most part, "surprising" means we're fighting for a BCS slot and that's a very good thing. On the other hand, 3+ losses would be surprising and simultaneously heartbreaking to me.
2. A preseason player of the year will also be dubbed in Chicago. For your team to succeed, which player or unit is going to have to put forth a "player of the year" performance? What's the one position that would take your team to the next level if it performs above expectations?
Galen: Let me make this absolutely crystal clear: offensive line, offensive line, OFFENSIVE LINE!!!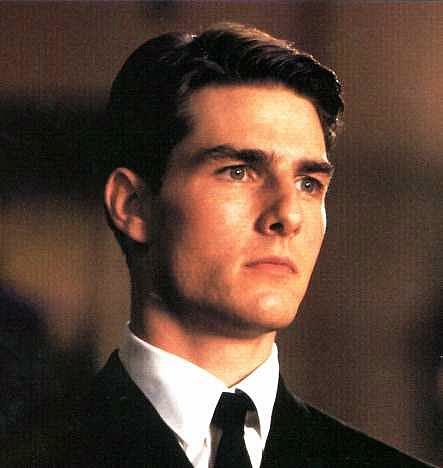 Are we clear? Crystal.

For all the negative Anthony Morelli banter out there his season is contingent upon the ability of his offensive line to keep him conscious this year. They are helped out by the fact that most of the scary D linemen in the Big Ten from last season are playing on Sundays now but this unit needs to do MUCH better this year. If the line can come together and put in an above average effort the possibilities for this team are endless.

Nick: A.Q. Shipley – if he can be the anchor and leader at the center position, I will like our chances against anybody. Give Morelli time and Scott a little daylight, good things are going to happen.

3. Which Big Ten team's out-of-conference schedule would you most want to have this year? Why? Do you think your team will have out-of-conference losses this year?

Galen: Man are we to the point that I can't find a OOC schedule worth a damn in the Big Ten? Has college football turned to baby seal clubbing nightmare matchups made to make athletic departments a quick buck? I can't find one schedule that looks remotely appealing. If you're going to hold me to it I would have to say Michigan State's schedule is palatable. They play Notre Dame like PSU but they also play our "friends" to the west of the state and I would like nothing more than to play Pitt this year just so we can soundly pound them and quiet some of the Pitt whiners for a while.

Nick: Yikes, cupcakes abound this year in the Big Ten OOC. Michigan, I guess, they have Notre Dame and Oregon on the schedule this year, which is about as hard as it gets in comparison to everyone else. If Penn State loses any OOC games this year, I will be absolutely shocked.

4. Here's a chance to look like a complete genius in a few months: pick the biggest in-conference upset that will happen this season. Justify your prediction!

Galen: Raving lunatic moment part 2: Illinois over PSU. It comes on the heels of The Nittany Lions' biggest contest and win or lose it's a bad situation for Penn State. Win and PSU will be overconfident, lose and the Nits will have a serious confidence problem in the other direction. This game really scares me.

Nick: Appalachian State over Michigan – first game rust, noon kick-off, looking ahead to Oregon the next week, just the first sign this season is headed for a disaster of biblical proportions. I mean Old Testament, real wrath-of-God type stuff. Fire and brimstone coming down from the skies, rivers and seas boiling, forty years of darkness, earthquakes, volcanoes...the dead rising from the grave, human sacrifice, dogs and cats living together - mass hysteria. Oh, in-conference? Penn State over Michigan, it has to happen eventually right?

5. Say something nice about the Big Ten school whose name precedes yours alphabetically. Say something mean about the one that comes after.

Galen: How Fin' horrible is it to be a Penn State fan with Ohio State just before you? I have to say something NICE about THEosu? Um… hmmm… I'm quite impressed with the amount of NFL caliber talent Ohio State brings in on a year to year basis. They routinely lose boat loads of great players and just replace them with the next great players. They do a great job of reloading every year. Is that good enough?

Purdue has the most moronic mascot ever. It's a God damn train people – you can do better!

Nick: Ohio State – at least their state smells better than Jersey, despite the Styrofoam coolers.

Purdue – Boilermakers, that's weak, Boilo Makers on the other hand is bad ass (HT: RUTS).

6. USC: great football program, or greatest football program? Also, how about that SEC? Damn, those guys are fast!

Galen: USC has recruiting power the likes of which are unmatched. Sunny southern California with stars routinely showing up on the SC sidelines – it's just too easy. It's hard to believe this team wasn't that good in the not too distant past, but they are a force to be reckoned with in today's landscape.

The SEC is so fast they can watch 60 minutes in a half hour. I mean we shouldn't even attempt to play them the Big Ten should just forfeit every game against SEC foe this season we can't handle the speed. Look at what Florida did to OSU in the championship. Oh… PSU and Wisconsin… ah… nothing to see here, move along. Never mind those games how about FLORIDA!! WOOOO!!

Nick: Great football program – unless ESPN is on this panel, lets put all that greatest program talk to bed and revisit it in 10-20 years, looking back. The SEC? Those guys only slow down to cook grits.