It's Humpday and that means Blue & White Roundtable time! It's RUTS turn this week but Run is currently on an intraAmerican voyage so Mike from BSD has stepped in and asked the questions for him because that's what team players do – suck it up for their teammates. I'm an ignorant bastard and didn't even think about helping a brother out but then that's just me. Enjoy.


Penn State landed their second verbal last week when Mike Zordich Jr. committed to the Nittany Lions. Is this a great get or just another three star legacy recruit?
Great get, plain and simple. Zordich narrowed it down between OSU and PSU and since he lives in Ohio it was a tough choice for him. The OSU boards were generally disappointed because they thought they had a good chance with him. I've seen glowing reports about his work ethic and many believe he will be a captain by his senior year; that's how good he is. He's not the most athletically gifted person but he's a winner, sound familiar?
Last week we talked about the Athlon preview magazine which has Penn State ranked #35 in the preseason. This week Phil Steele came out with his annual preview and he has us ranked at #10. Who do you believe?

The fact that the two magazines are radically different doesn't surprise me one bit, they're complete rubbish. If you like certifiably insane stats and eye straining type, then you are a Phil Steele disciple – personally I think the guy is a moron. I can picture him locked in a room with a coffee IV drip, popping methamphetamines while pouring through endless statistical databases trying to come up with a pattern. I'm sure he has a couple imaginary friends with him as well.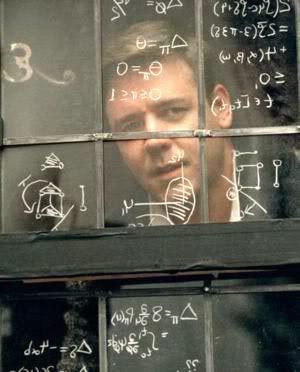 Phil Steele hard at work
I browse the magazine rack at Wal-Mart and take a survey of all the preview magazines to get a feel for the "experts" opinions of Penn State but it will be a cold day in Hell when I pay $8.95 to listen to some guy spout off last year's stats and project this year's depth chart. I'm cheap like that (and I'm easy).
Last week Charlie Weis cut the Notre Dame quarterback competition down to Clausen, Jones, and Sharpley leaving Zach Frazier out to look for a transfer. Can you ever remember a college football quarterback competition being so highly publicized in June?
Let me say this again: it's NOTRE DAME. Charlie Weis can't take a dump at the local Taco Bell without someone there to report on it. There are so many Bandwagon Notre Dame fans that the media has to cater to them, but to each his own I guess. I'll bet anyone a month's salary that Clausen is the starting QB game 1. Anyone? This "competition" is just motivational bullshit on Weis' part. Clausen's head is so huge it has its own gravitational pull, if Weis sits him down he'll put on a pout-fest that would make Paris Hilton look tame in comparison.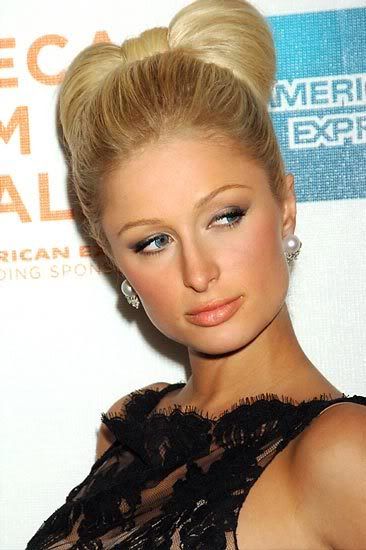 Paris Hilton is no Jimmy Clausen


The SEC held their annual meetings last week and discussed things like a college football playoff, early signing periods, and a fifth year of eligibility. Is this good for football to have one conference take the lead or is the SEC full of themselves thinking they have this much power?
Someone has to step up and start talking about it, bully for the SEC. The Big Ten has too many detractors to start the playoff push so I'm glad some conference has the intestinal fortitude to say the BCS sucks. Early signing periods – great for football, 5th year – VERY bad. Early signing periods allow guys that want to get the recruiting over with a chance to end all the calls and visits from coaches. It also allows coaches to get kids officially on board and concentrate on the one's not yet signed.
Which recruit on Penn State's offer board do you want the most?
I don't care which one but we need a running back NOW! I can't believe that not one guy has accessed the opportunity present to him at Penn State and decided to come. I mean a kid with decent talent could be looking at starting right away his freshmen year.
Lightning Round
Which home game this season most tempts you to sell your tickets and why?
Without a doubt, Buffalo – they were one of the worst teams in football last year. That will be an excuse to drink a lot I'm sure. Not that I need an excuse.
Florida basketball coach Billy Donovan signed a contract to coach the Orlando Magic before having a change of heart and going back to Florida. What changed his mind?
I don't know, perhaps a bad bout of indigestion? I'm not the one to ask about basketball.
Finish this sentence: If Penn State doesn't beat Michigan this year I will…
…need to join AA.
There you have my very informative and well thought out opinions. Feel free to trash them at your convenience in the comment section below. Don't forget to stop by RUTS and BSD for their take as well.