The University of Illinois has officially ended the evil reign of Chief Illiniwek – it's HIGHLY offensive Native American mascot (sarcasm intended). Now this strikes a chord with a LOT of people. Some feel it was a long time coming and some feel it's PC run amuck. I feel very strongly and very adamantly that I just don't give a damn. I could not care less, really. The high school I attended had an Indian mascot and if they say tomorrow that said mascot must never be used again, I say… uh huh, where should I go for lunch? So why am I writing an article about something that I'm so apathetic about – because I would like to point out the ridiculous sensationalism people use to try and prove a point.

Now I'm an intelligent person (at least that's what my mommy told me) and I can surely understand why some Native Americans would take offense to a white person dressed in what they think a Native American should look like and dancing around like an idiot. To illustrate my point I will stereotype myself. I'm a Software Engineer. Armed with that information you probably are thinking something like this:



Most of the time when I tell someone my line of work I can see the look in their eyes they're thinking: GEEK! Well, women are thinking GEEK – with money, but they are still thinking nerd. All of this is perfectly acceptable to me because I've made a life out of breaking peoples' misconceptions of me – you don't know how many times I've heard someone say "You're not like most Software Engineers," as if there's a manual on how to act according to one's profession. It's also human nature to make comparisons of something new to past personal experiences. If I meet someone who claims to be a Notre Dame fan I'm going to be thinking Bandwagon jumper because that's been my experience with the larger majority of ND fans I've met. It's not a problem until I let that initial reaction cloud my judgment of that person – everyone deserves the benefit of the doubt and some inherent respect until they prove otherwise.
If Sacramento decides to start a football team with a Software Engineer as their mascot and he dresses like the above picture I wouldn't be offended by the Sacramento Software Engineers. I would chuckle at the thought but it certainly wouldn't cause me mental pain and anguish. That brings us back to the article.
Graduate student Genevieve Tenoso, a Lakota Sioux, told the board before the vote that by not doing away with the chief sooner, they helped create an atmosphere in which she sometimes didn't feel safe.

"I haven't had one single day on this campus when something didn't remind of the Indian you prefer me to be rather than the living, breathing native person that I am," she said.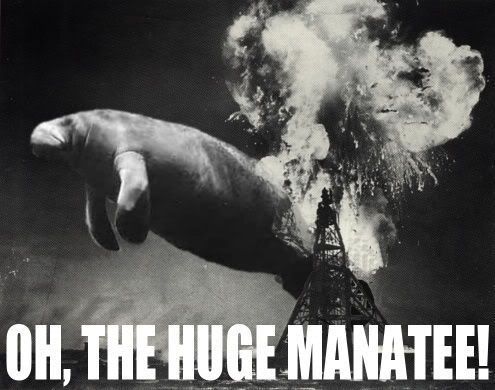 Didn't feel safe? SAFE? So… because someone puts on a headdress you feel unsafe?!? Really? Every SINGLE day you feel threatened?
If Ms. Tenoso really felt that way then why in the Hell would she attend the University of Illinois? Did she not visit the campus and see all the horrible threatening images before applying? Chief Illiniwek's been around for a long time I'm sure he was there when she decided Illinois was the school for her. When I see a comment like that it drives me crazy. It's obvious Ms. Tenoso is exaggerating to the nth degree, it makes her sound like a raving lunatic, and her point is lost with me. Here's a tip: If you want to make a point don't insult the intelligence of those you are trying to convince, it demeans your cause. If people are offended by Native American mascots I can understand, but if you're going to tell me Team A (Illinois for example) is so offensive they can't use their mascot and Team B (Florida State for example) is perfectly fine using a very similar looking mascot you've lost me. Native American mascots are either offensive or they're not, you can't pick and choose.
Something doesn't add up