It's Wednesday and that means Blue & White Roundtable time but that may not be the case for TNL's blogging partners
Run Up The Score
and
Black Shoe Diaries
because I was late getting them the questions. Long story short, it was my turn and I sent them the questions but my personal internets didn't get through because the internet isn't a road it's a tube and… well you know. I didn't get them the questions until today so if they don't post them you can feel free to blame me and send angry hate mail my way. At any rate, here is what I came up with, with my answers.

After 27 years Rene Portland resigned without explanation. Did she actually leave on her own or was she forced out?
Without a doubt she was forced out. I was watching snippets of Curley's press conference and I chuckled because he had the ultimate 'out'. When asked tough questions he would simply say "I have no idea why she resigned, it was her decision and I can't comment on it." It was an easy way for the athletic department to let everything blow over without addressing anything. It's funny that she mysteriously vanished with no trace. Criss Angel would be proud.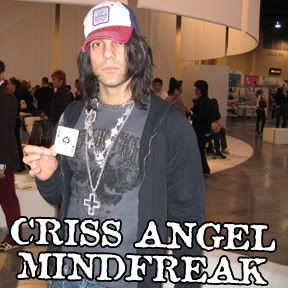 He's good but he's no Rene Portland

What's the chance Penn State hires someone with ties to the program?
100 %. Don't kid yourself; Penn State is what it is: they will hire someone they know will carry on with the "Penn State way" and will hopefully be a tad more inclusive when it comes to persons of alternative lifestyles.

Enough with the bad let's talk football – it's spring practice baby! Tony Davis started the spring off at safety, good move?
Excellent move, I love it. Davis gives you a speedy safety with the ability to cover a third wideout man to man if needed. Davis isn't a bad tackler either so he should be able to stick his nose in at the line of scrimmage and help support the run which is imperative for a Penn State safety. Penn State asks a lot of their safeties and it takes a special breed but I think Davis will flourish in the roll.

The starting four down lineman consisted of Josh Gaines, Jared Odrick, Maurice Evans, and Abe Koroma – does that sound like a winner or will we see someone else sneak in there by Blue/white?
I've never been a fan of Gaines but I love Odrick and Evans and think both will have spectacular careers at Penn State. Koroma is an unknown at this point and I don't know enough about him to pass judgment but it's nice the coaches are going with young blood. I think Odrick and Evans are locks because the coaches believed in them enough to start them as freshmen, which means they must be scary good. I was impressed with the limited playing time they got last season and it will only be a matter of playing time and experience until these two start dominating. Gaines is a lock too because he's the veteran of the group and you know how that works at Penn State.

Connor seems to be back at middle linebacker – is he following in Poz's footsteps or is it a bad move?
Dan loves the move so that means I do too – hey who am I to argue with the guy that will probably end up leading Penn State in career tackles? Since Poz is gone, by default Dan moves in as the official TNL defensive GOD worthy of unbridled praise and gushing non-sexual man crushes for the 2007 season. It's a tad different though, Connor just doesn't have the pizzazz or the name like "Poz." Paul was like a shiny new bike when you were a kid.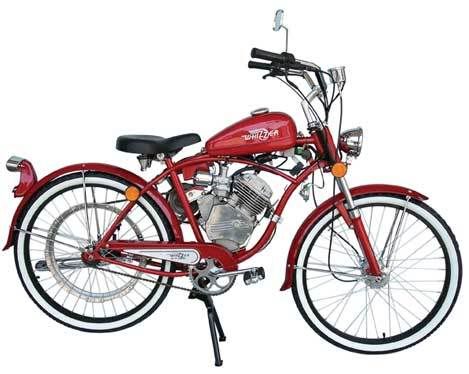 Paul = new kick-ass bike


Lightning Round
Name the player that wins the Jim O'Hora Award (for most improved D player in spring) & the Red Worrell Award (most improved Offensive player)?
O'Hora – Davis, I really like the move in case you can't figure it out. Worrell – one of the offensive lineman but I'm not sure which one.
Tyrell Sales seems to be the "other guy" as in the third linebacker – does he come out of spring with the job solidified?
Yes, I think Sales has the makings to be a great linebacker but he's been stuck behind the amazing depth PSU has had the last couple years.
Who wins the backup QB job?
Clark – the coaches love the change of pace he brings.
There you have it, feel free to add your thought, opinions, and rants in the comment section below (we love interaction), and as always stop by RUTS and BSD and check out their answers whenever they get around to it – again, my bad!