Akron
The Zips had a week off and are currently 2-4 overall and winless in conference play at 0-2. Akron has been disappointing thus far as many picked them to win the MAC championship but it appears that won't be the case.
Notre Dame
Following in Akron's footsteps the Fighting Bandwagoneers also had a week off and host UCLA this weekend. The 4-2 Bruins will be Notre Dame's last "test" before they take on every branch of the United States Department of Defense including the Coast Guard. The Irish are 5-1 and anticipating their showdown with USC on November 25.
Youngstown State

The Penguins got 266 yards and 3 touchdowns from RB Marcus Mason and held on to beat Western Illinois 35-28. With 6:55 left to play YSU had what seemed to be an insurmountable 35-14 lead but the Leathernecks (yes Leathernecks) scored on touchdown drives of 80 and 55 yards to make it a game, the later coming with only 1:04 to play. But it was not to be as Youngstown State held on and is now 6-1.
Ohio State

The Buckeyes traveled to East Lansing to take on the team formerly known as the Michigan State Spartans. When Superman Chris Wells fumble at the Buckeyes' 31 on the first drive, it looked like Sparty would steal momentum. But a holding Penalty and sack set the tone for the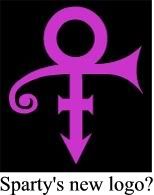 Ohio State defense as they completely shut down the MSU high powered offense and allowed THEosu offense to score 38 unanswered points. If not for a late garbage touchdown, MSU would have been shut out. Troy Smith passed for 234 yards and 2 TD's and Tony Gonzalez caught 7 passes for 118 yards and a score. Final score: Buckeyes 38 – Sparty Embarrassed (that's 7 for those keeping track).
Minnesota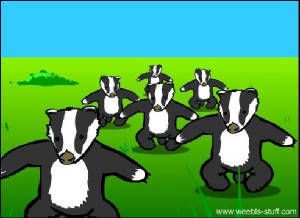 The Golden Gophers gave up an early touchdown when Amir Pinnix fumbled and it was returned 50 yards for the score. From that point on Wisconsin took total control as P.J. Hill rushed for 164 yards and 2 touchdowns and John Stocco threw for 193 yards and 4 TD's. Wisconsin doubled Minnesota's offensive output 401 yards to 200 and showed a lot of balance running for 208 and passing for 193. Pinnix was the lone offensive bright spot for the Gophers rushing for 97 yards and scoring the lone Minnesota touchdown late to make it 41 – 12, but it was too little too late as Wisconsin cruised to a 48 – 12 final. The Badgers are now 6-1 while the Gophers fall to 2-5.