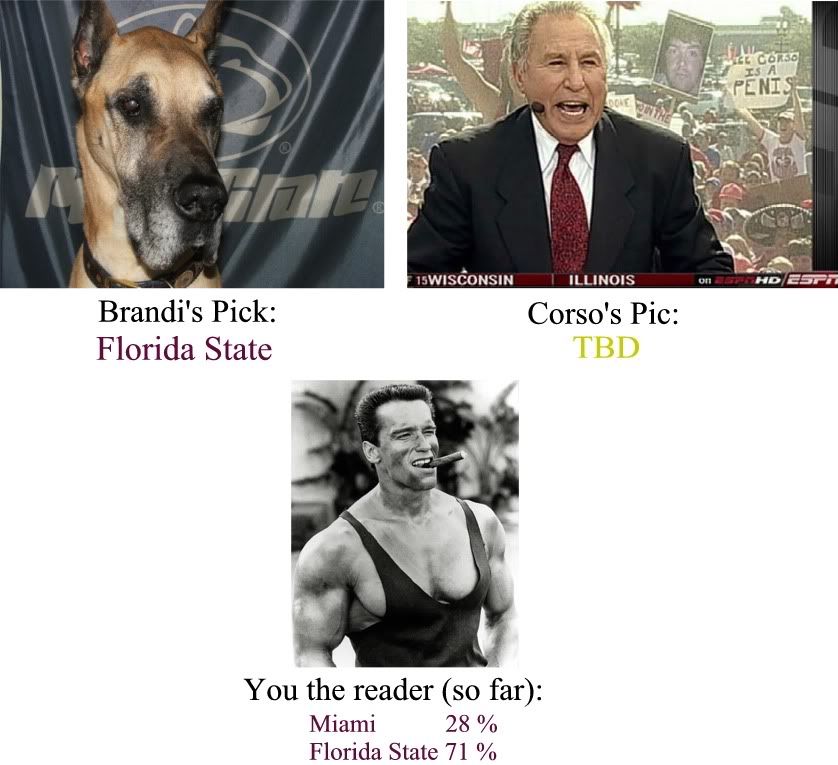 Our experiment in football prognostication continues and so far, you the reader seem to agree with TNL's college football expert: Brandi. 71% of you have voted for Florida State over Miami in this week's game, but there's still time, vote now on the right sidebar under "GAME OF THE WEEK."
Early AccuWeather forecast for State College on Saturday:
Saturday (Day)
Mostly cloudy with rain possible
High 76 °F
RealFeel®: 73°F
There is some fear that Hurricane Ernesto could cause problems Saturday, but it's too early to tell.